Bernardo Alexander Attias, Ph.D.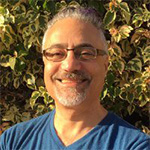 A CSUN faculty member for more than 20 years, Dr. Attias' research and teaching specialties include rhetorical studies, cultural studies and freedom of speech. He has done extensive research on the rhetoric of war and religious terrorism. An accomplished DJ and performance artist, Attias also publishes about electronic dance music, including work as coeditor of the book "DJ Culture in the Mix: Power, Technology, and Social Change in Electronic Dance Music." Recent publications by Attias include an article on authenticity and the Velvet Underground for Rock Music Studies, as well as a coauthored chapter on "Female Supremacy and Feminist Heterotopias" for a collection in France.
Attias earned his Ph.D. in Communications Studies from the University of Iowa, and possesses B.A. in Speech Communications from Northwestern University.
I can hire one half of the working class to kill the other half.Jay Gould, aka "The Mephistopheles of Wall Street"
Deborah Blakely Averill, M.A.
Deborah Blakely Averill currently teaches a variety of courses at California State University, Northridge, including those in liberal studies, humanities, composition, creative writing, poetry and fiction. In the past, Averill taught courses in creative writing and literature at Los Angeles Mission College. She also instructed international students in the Tseng College's Intensive English Program.
From 2008-2016, Averill worked as co-editor of the poetry journal Redheaded Stepchild Magazine, and is the recipient of an Academy of American Poets Prize and The Rachel Sherwood Poetry Prize. She received a Polished Apple Award for excellence in teaching in April 2011.
Averill earned her B.A./M.A. in English from California State University, Northridge.
Looking at life, art, theater, dance, myth, philosophy and more enables us to find the fundamental commonalities shared by all people throughout all time periods, regardless of culture, religiosity, race, ethnicity, sexual orientation, geographic location, political affiliation or any of the other "great-dividers." Ultimately, we are all seeking to answer life's "Big Questions," despite the many divergent paths we take.
Sindhuja Bhakthavatsalam, Ph.D.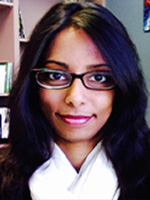 Dr. Bhakthavatsalam received her Ph.D. from University of California, San Diego and is an assistant professor at California State University, Northridge (CSUN). Bhakthavatsalam is deeply invested in preparing future K-12 teachers. She has received numerous awards, including the CSUN Beck grant and the CSUN Research, Scholarly, and Creative award. Her recent publications include "What's so special about empirical adequacy?" in the European Journal for Philosophy of Science.
Bhakthavatsalam also possesses an M.Sc. in Physics from the Indian Institute of Technology in Guwahati, India, and a B.Sc. in Physics, Chemistry and Math from Mount Carmel College in Bangalore, India.
Liberal Studies offers you a wide range of skills, including critical thinking, analytical writing, as well as a proficiency in qualitative and quantitative research. It also inculcates an interdisciplinary mindset which is much needed today to address a range of real world problems.
Mauro Carassai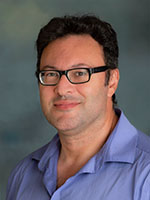 Dr. Carassai teaches courses in American literature and Digital Humanities. Fascinated by the interconnections between the sciences and the humanities, Carassai's research combines literary theory, philosophy of language, and digital literatures within a larger framework of American literatures and American studies.
Carassai is using several recent grants to produce innovative resources for teaching, including digital ones. His scholarly work has been published in journals such as Culture Machine, LEA Almanac, and ADA. Co-editor of a double issue for the Digital Humanities Quarterly, entitled "Futures of Digital Studies," Carassai is currently at work on a manuscript exploring problems and perspective in configuring an Ordinary Digital Philosophy.
Carassai earned his Ph.D. in English from University of Florida as well as a Ph.D. in Comparative Languages and Literatures from University of Macerata (Italy).  He also earned his M.A. American Literature and Culture from University of Leeds (UK) and a B.A./M.A. in Modern Foreign Languages and Literatures from University of Macerata (Italy).
I am interested in every aspect of literacy, largely intended as the ways in which we transform information into knowledge. In my scholarly work, I investigate issues of digital literacy (or e-lectracy, which is to digital media what literacy is to print) and how to develop liberal arts skills in order to become fully empowered citizens of the digital age.
Anne C. Crawford, M.A.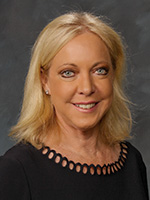 From helping tenants in slum buildings to teaching English as a Second Language, Professor Crawford knows firsthand just how much language matters. With her students, she explores how and why a language's context – who uses it and how – shapes the ways we view, disseminate and wield it.
Crawford has an M.A. in Linguistics from California State University, Northridge as well as a B.A. in History from Occidental College. She also earned her Adult Education Teaching Credential (State of California).
Since this course is titled "How Language Matters," every aspect leads students to answer the question, "So what?" For example, as business students, does it matter that language and identity are connected, or that everyone speaks a dialect? Yes! And in this course, you will find your own answers to these and many other relevant ones about language in everyday life.
Guillermo Cruz
Guillermo Cruz is a professor of economics at CSUN and a tenured professor at College of the Canyons. Cruz teaches courses in everything from the principles of economics and international trade to price theory, managerial economics and more. His experience in the field includes work as an Acquisitions Economist at Millennia and as an Economic Analyst at Fairfield Residential. Those positions, which involved acquisition, development and asset management, now inform his work in the classroom.
Cruz earned his M.A. in Economics from McGill University in Montreal, Canada and his B.Sc. in Economics and Applied Computer Science from Universite de Montreal, Canada.
Where there is an open mind, there will always be a frontier.
Randal Cummings, C.Phil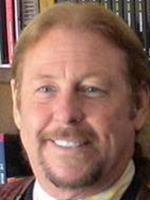 Formerly CSUN's Director of Online Instruction, Professor Randal Cummings is Chair of the American Academy of Religion Art/s of Interpretation Group. Cummings recently published an article with the Oxford Press, entitled "Teaching Religion, Violence, and Pop Culture." Another of his scholarly works, this one titled "Finding an Interpretive Center for the Study of Religion," is set to appear in a Duke University Press volume honoring Charles Long. A four-time recipient of Mount Saint Mary's "outstanding professor" designation, Cummings also received an honorable mention by the American Academy of Poets.
Cummings earned his B.A. in English and Comparative Literatures from California State University, Northridge; his M.A. in history from University of California, Los Angeles; and his C.Phil (Ph.D. abd) from University of California, Los Angeles.
The study of religion is ultimately about opening to others, learning the paradigms which motivate or captivate individuals and societies, seeking the truths that set us free, learning not only to interpret but to change the world, and becoming the change we wish to see.
Rob Gressis, Ph.D.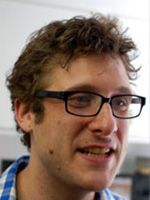 Dr. Rob Gressis has been teaching at CSUN since 2008. He has won a Polished Apple teaching award, as well as a teaching award that the students of the CSUN department of philosophy just decided to give him. He has published on Immanuel Kant's ethical theory, Kant's philosophy of religion, David Hume's philosophy of religion, implicit bias, and the effects of religious beliefs on grieving. His current research focuses on the epistemology of disagreement and Kant's ethical theory. Before teaching at CSUN, Rob did improvisational comedy from 2001-2008.
Gressis earned his Ph.D. in philosophy from the University of Michigan and his B.A. in philosophy and economics from the University of Dayton.
The greatest strength of the "Essential Knowledges for the Global Workforce" program is how integrated the learning is: earlier courses point to later courses, later courses build on earlier courses, and concurrent courses speak to and enrich each other. This is how you should structure every academic program.
Tom Hogen-Esch, Ph.D.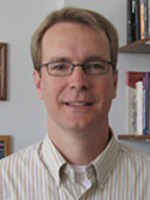 Tom Hogen-Esch received his Ph.D. in political science from the University of Southern California in 2002. His teaching interests include U.S. and California Government, Public Policy and Administration, Race and Ethnic Politics, and Urban Politics. Along with Terry Christensen, Professor Hogen-Esch is the author of Local Politics: A Practical Guide to Governing at the Grassroots (M.E. Sharpe 2006). He has also published articles in California Journal of Politics and Policy (2011), A Companion History to Los Angeles (2010), Urban Affairs Review (2006; 2001), California Politics and Policy (June 2004), and California Policy Issues Annual (March 2003). He is working on an article examining political corruption in the city of Bell, California. His dissertation, "Recapturing Suburbia: Urban Secession and the Politics of Growth in Los Angeles, Boston, and Seattle" explored issues of governance, social movements, and urban fragmentation. From 1997-1999, he held a staff position for the Los Angeles Elected Charter Reform Commission. He is regularly quoted in the media on Los Angeles and California government.
Robert B. Kent, Ph.D.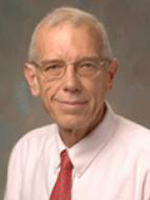 Dr. Kent's interests include regional and urban development and planning, cities, human geography, and Latin American studies.  He has served as a consultant to the United States Agency for International Development on regional planning and urban development in Peru, Bolivia, and Pakistan; and as a Latin America expert for Microsoft Corporation and Holt, Rinehart, and Winston Co. Dr. Kent held Senior Fulbright Lecturer Fellowships in Argentina in 1993 and in Honduras in 2002. He is the author of Latin America: People and Regions (2016) and the editor/co-editor of four other books. 
Kent earned his B.A. and M.A. in geography from the University of California, Davis and his Ph.D. in geography from Syracuse University.
Cities and metropolitan regions are the most dynamic and exciting places in the developing world. It is in these urban locations, often chaotic and challenging, that the future of peoples and nations are decided. Studying them and the processes that create them is a fascinating and rewarding experience.
Sean Keyani, MBA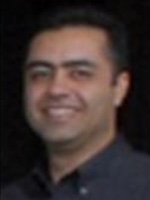 Professor Sean Keyani is a faculty member of CSUN's David Nazarian College of Business and Economics. Among many other courses, Keyani regularly teaches Introduction to Business (BUS 104). Featured early in this program, BUS 104 is one of Keyani's favorite courses, which he has taught in both traditional and online settings since 2012. Outside the classroom, Keyani has conducted extensive research on student success factors in online and hybrid settings. His research aims to improve student satisfaction levels in the education system.
Keyani possesses an M.A. in Engineering Management and an MBA from California State University, Northridge.
Introduction to Business exposes students to business terminology, concepts and current business issues. The intent of this course is to help students develop a viable business vocabulary, foster critical and analytical thinking and refine their business decision-making skills.
Drake Langford, Ph.D.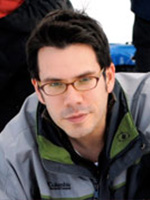 Dr. Drake Langford is Associate Professor of Japanese and the Japanese Section Head in the Department of Modern and Classical Languages and Literatures. Langford teaches Japanese and Asian cultural history, as well as Japanese language. Prior to joining the CSUN faculty, Langford worked for many years as a freelance translator in legal, business and education-related fields. He has traveled widely throughout East and Southeast Asia, and also lived for a number of years in Japan. In addition to CSUN, he has taught at CU Boulder, San Jose State University, and Yale University.
Langford earned his Ph.D. in Japanese Language and Literature from Yale University and his B.A. in Asian Studies and Japanese from University of California, Berkeley.
I look forward to exploring with you the wide range of cultural factors that can affect business practices and consumer behavior in Asia.
Sheena Malhotra, Ph.D.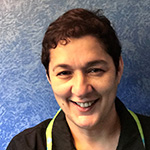 Dr. Sheena Malhotra is Professor of Gender & Women's Studies and Director for the M.A. in Humanities Program at California State University, Northridge. Malhotra's academic research and articles focus on the intersections of gender, media, technology and global culture, with a postcolonial analysis of media in India and the diaspora. Her research interests range from Hindi films and call centers in India to racialized implications of silences and cancer in community.
Malhotra recently co-edited an anthology on feminism and silence with Dr. Carrillo Rowe, entitled "Silence and Power: Feminist Reflections at the Edges of Sound." She also co-authored the book "Answer The Call: Virtual Migrations in Indian Call Centers," which examines the personal and political consequences of being a "virtual American" in India.
Malhotra has a Ph.D. in Communication Studies with an emphasis on Intercultural Communication and Media Studies from the University of New Mexico; an M.A. in Communication Studies from Pepperdine University; and a B.A. in Communication Studies from DePauw University.
This course helps students get to know themselves through new frameworks, even as they study the impact of culture and power differentials on how to work and succeed in a global economy.
Elena Anne Corie Marchisotto, Ph.D.
Dr. Marchisotto's published works range from those focused on pedagogy, such as Mathematics for High School Teachers, to essays on humanistic mathematics. At numerous conferences, including the 14th annual Legacy of R.L. Moore Conference, Marchisotto has shared her unique experience in the field, as well as her scholarly work, with experts in mathematics and higher education.
Marchisotto earned her Ph.D. in Mathematics/Education from New York University, and has an M.S. in Mathematics from California State University, Northridge, as well as a B.A. in Mathematics from Manhattanville College.
My actual experience teaching online differed significantly from what I expected. I truly enjoyed interacting in the classroom with students and I was concerned I would not be as engaged in an online setting. I soon learned that I was more engaged with my online students, and that my students better developed the habits for lifelong learning, as well as a deeper knowledge of mathematical topics because of the online structure.
Kristina Meshelski, Ph.D.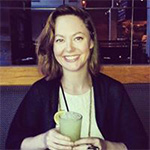 Dr. Kristina Meshelski is an associate professor at CSUN. Her research focuses on egalitarianism, the theoretical methodologies most suited to achieving it, and its relationship to oppression based on race, class, and gender. Besides political philosophy and theory, her work engages with economics, law, and sociology. She is also interested in select issues in the history of philosophy, especially Spinoza's metaphysics.
Meshelski earned her Ph.D. from the University of Virginia and her B.A. from the University of California, Los Angeles.
Iswari Pandey, Ph.D.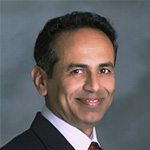 Dr. Pandey is an Associate Professor of English and directs CSUN's English Program in Business and Professional Communication. An expert in composition and writing in the professions, he has won several awards and honors for his research and publications, including the 2017 CCCC Advancement of Knowledge Award. Bestowed by the Conference on College Composition and Communication/National Council of Teachers of English, Pandey received the CCCC award for his book "South Asian in the Mid-South: Migrations and Literacies."  
Pandy has a Ph.D. in English with an emphasis on Rhetoric and Composition and an M.A. in English from the University of Louisville. He also has an M.A. and a B.A. from Tribhuvan University in Nepal.
"The most gratifying part of teaching is seeing students grow into clear thinkers and confident writers, on and off campus.
Weimin Sun, Ph.D.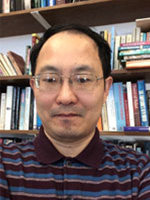 Dr. Weimin Sun has extensive experience in the field of philosophy of science. His current research focuses primarily on Interpretations of Probability, Chinese Philosophy, the history of science and the philosophy of biology. Sun is also interested in philosophy of mind, philosophy of language and early modern philosophy.
Sun earned his Ph.D. in philosophy from the University of Connecticut.
The goal of science is to help us understand the world and predict what is going to happen.
The philosophy of science helps us understand the methods of science and appreciate the value of scientific knowledge.
Audrey B. Thacker, Ph.D.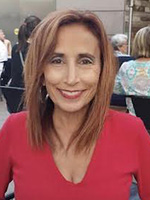 Dr. Thacker's current research and writing involves American literary post-Holocaust views of the Holocaust, as well as how literature and film connect in their disclosure of racial appropriation in American society. Most recently, Thacker presented a conference paper concerning pedagogical approaches to teaching contemporary Jewish American texts in the university classroom.
Thacker possesses a Ph.D. in English from Claremont Graduate University; an M.A. in English from California State University, Northridge; and a B.A. in English from University of California, Berkeley.
My work is in the cultural contextualization of the literatures of the United States; the sociohistorical connections therein are so important in the understanding of—in the "humanizing" of--every course of study, especially as we continue to think less regionally and more globally. It is my hope that in bringing this perspective to bear on my work in the Liberal Studies Degree Completion Program I am opening new avenues of connection for students with all of the material they are studying.
Kimberly Wells, M.A.
Coordinator of the English Department's internship program, Kimberly Wells has taught more than 35 sections of English 205. A collaborative endeavor between the David Nazarian College of Business and Economics and the Department of English, English 205 blends Wells' experience as a bookkeeper and office manager with her current work as a writing instructor and professor.
Wells has an M.A. in English (Rhetoric and Composition) and a B.A. in Liberal Studies from California State University, Northridge.
Being the English Department's internship coordinator affords me the gratifying privilege of watching previous English 205 students apply the skills and knowledge they practiced in class to meaningful opportunities that help them enter the careers they are working so hard to establish.   My connection to organizations interested in employing our students has fueled my appreciation of the work done in English 205.