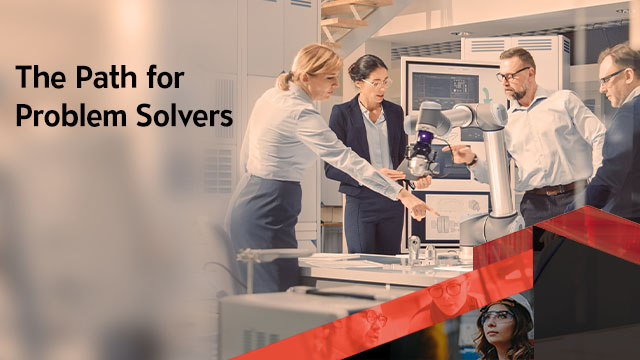 In this sector, each program provides a dynamic, hands-on education, focused on the skills you'll use in industry. Whether you're an experienced professional or just starting out, we can help you find a degree or certificate to match your goals.
When you graduate, you'll enter the workforce with the scientific and technical ability to tackle the world's toughest challenges. And with innovation and entrepreneurship integrated into your everyday job skills, you'll know how to build a business, grow an organization and form breakthrough ideas.
Major companies in Los Angeles, such as Boeing, Medtronic, Activision Blizzard and Aerojet Rocketdyne, continue to recruit our engineering and technical graduates, accelerating their careers and deepening the university's strong connections to industry.
Wherever you go, with an education in this sector, you'll find yourself at the center of the world's most challenging and rewarding work: space flight, mass communications, health care and big tech. Explore our options – from short-term leadership certificates to industry focused graduate degrees – and build the future you want.
Start your new path.
Master's Degrees
Certificates
Access to University Courses
Contracted Programs