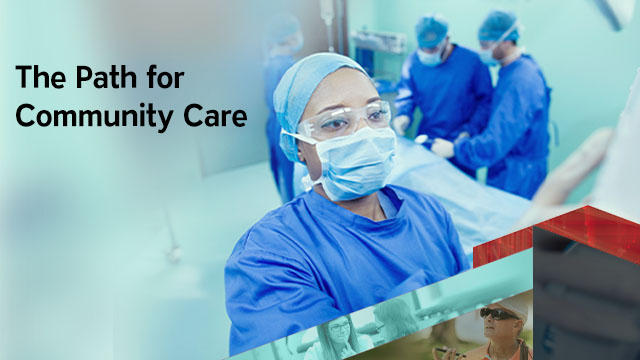 A pursuit of life and wellness, this sector's programs prepare you to improve the health of your community, one person at a time. Whether you're an experienced professional or just starting out, we can help you find a degree or certificate to match your goals.
With our partners in health care, we developed this series of industry responsive programs. In each course, you'll receive an education grounded in real-world knowledge and experience – all taught by leaders in the sector.
Many major regional companies, such as Kaiser Permanente, Medtronic and Facie Medical Group, continue to recruit our health and human services graduates, accelerating their careers and deepening the university's strong connections to industry.
Wherever you go, with an education in this sector, you'll find yourself at the center of the world's most important work: enhancing technology, advancing medicine, and saving lives. Explore our variety of programs – from short-term leadership certificates to industry focused graduate degrees – and take the next step in your career.
Start your new path.
Master's Degrees
Bachelor's Degrees
Certificates
Access to University Courses
Contracted Programs