FALL 2024 APPLICATION DATES
Priority Deadline: March 19, 2024
Final Deadline: May 28, 2024
NOW ACCEPTING APPLICATIONS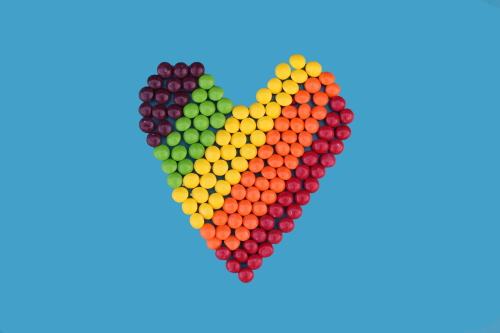 More Than an Acronym
In this short-term, online program, you'll learn how to provide enhanced health services to the LGBTQ+ community, ensuring fair, equitable and affirming care for patients at health facilities across the nation. This subset of medicine is in high demand, and with this certificate, you can greatly expand your skillset and help transform the industry into a safer, more inclusive domain. Learn about the LGBTQ+ health industry
Designed for working adults, the program's curriculum is based on emerging industry needs and features 12 units of online instruction.
Alongside other professionals, you'll learn how to:
Improve health outcomes of sexual and gender minority populations
Reduce health disparities through best practices
Ensure fair and equitable treatment in hospitals and clinics
Disseminate accurate health information for and about LGBTQ+ patients
Advocate and care for LGBTQ+ populations in a culturally appropriate domain
Course work in this program includes lectures, classroom activities, online modules, and hands-on assignments.
Why take this program?
This program is a major step toward ensuring millions of Americans receive fair and compassionate treatment in facilities across the country. It's also a significant opportunity for health care professionals to expand their skillsets and specialize in a growing area of medicine.
When you finish, you'll possess skills desired by some of the largest employers in health care – from Kaiser Permanente to Facey Medical Group. Plus, you'll be ready to introduce LGBTQ+ patients to kind, affirming care, which is still much needed, even in today's more inclusive culture.
Be their greatest ally
Along with professionally attractive skills, you'll also develop strategies to advocate for LGBTQ+ health, including how to:
Conduct advanced research for solving real-world problems
Apply sexual orientation and gender identity (SOGI) measures
Study the impact of patient-provider relationships
Interview and communicate with diverse patients
Design health interventions
Implement culturally-competent, solution-focused techniques
Group-powered learning
When you enroll, we'll place you in a small, interactive group of peers from diverse organizations and industries. And from the first day of class to the last, you'll learn and grow together.
Get close, personal support
Throughout the program, you'll receive the one-on-one support of a team dedicated to your personal and professional success. Whether it's enrollment, grading or financial aid, our team of experts will help you stay on track and finish on time.
Learn the field from anywhere, at any time
On our convenient online platform, you can earn your professional experience and credentials from home, work, or on the go. Our online courses feature real-time class sessions, on-demand access to learning materials, and frequent networking opportunities with your peers.