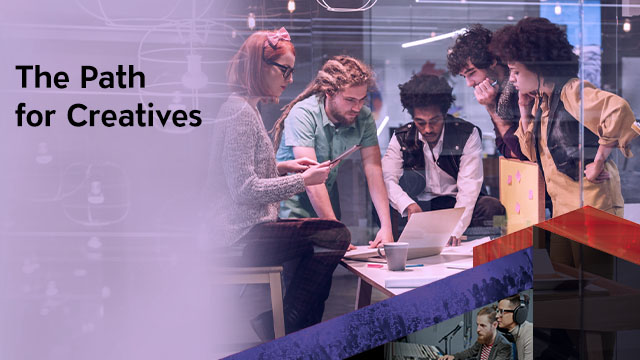 At no point in history has greater access to an audience existed. Anyone, anywhere is now a click away from a conversation nearly four billion strong.
In the pocket of every person from Beijing to Brooklyn is the technology to stream movies, television, video games, news and music at the touch of a button. Translating today's mountainous information into meaningful art, culture and communication isn't just rewarding – it's necessary.
In this sector, each program provides a dynamic, hands-on education, focused on the skills you'll use in industry. Whether you're an experienced professional or just starting out, we can help you find a degree or certificate to match your goals.
Explore our options – from short-term leadership certificates to industry focused graduate degrees – and build the future you want.
Start your new path.
Master's Degrees
Certificates
Access to University Courses
Contracted Programs