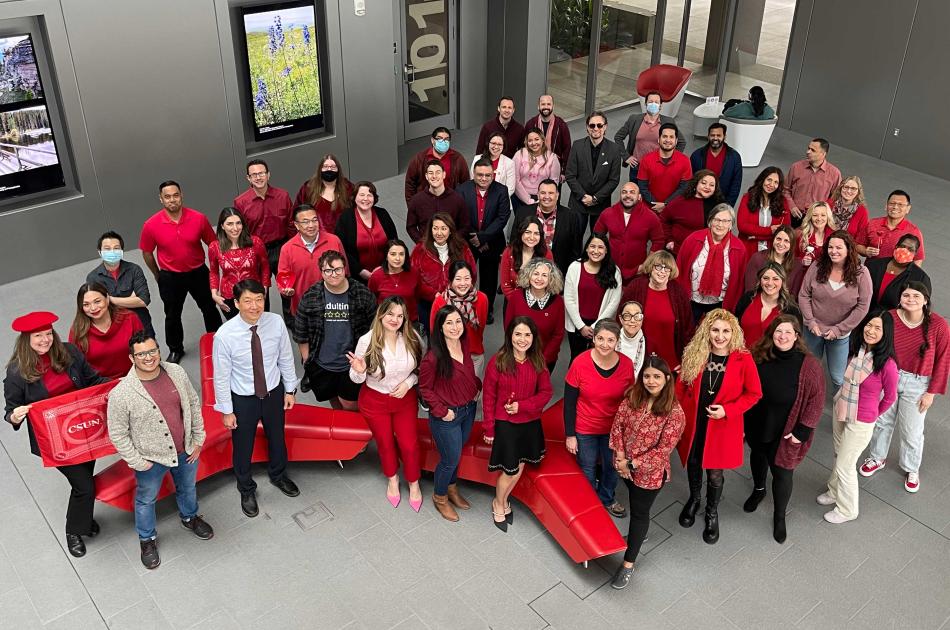 Strike a pose because the Tseng College is feeling the love. The staff assembled in the building's atrium today for a rousing red...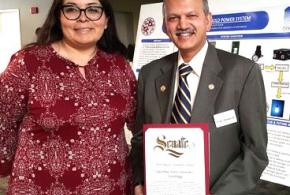 The third regional California Renewable Energy and Storage Technology (CREST) conference was held at CSUN on November 12, 2016. Rosalba Gonzalez, Field Representative for the Office of Senator Fran Pavely, presented Dean S.K. Ramesh with an Environmental Sustainability Award in...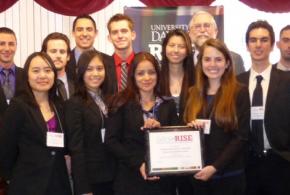 Students in Finance 437 (Advanced Topics in Finance), had the opportunity to invest $1-2 million in real money during the fall 2016 semester. Their portfolios, funded by the CSUN Foundation and the University Corporation, gave students real-world experience as money managers and...
Pages