Kaitlin O. Bahr, Ph.D., MPH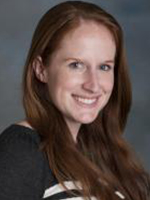 Associate Professor, Department of Health Sciences
HSCI 592: Advanced Biostatistics for the Health Sciences
Bahr has taught courses in epidemiology and biostatistics, as well as a wide range of courses in public health. She also has taught and led discussions in a variety of epidemiology and biostatistics classes for students within and outside of the public health field. She earned her Ph.D. and Master of Public Health degrees in epidemiology from UCLA, and her research interests focus on epidemiology/public health, infectious disease epidemiology, and public health emergency preparedness and response. She also has published articles and given presentations on these topics at national conferences. Her past projects assessed the preparedness of students/faculty, as well as organizational collaboration in disaster preparedness. She has worked extensively to enhance her courses with technology to engage students, and she is devoted to exploring/implementing strategies to increase student success.
Stephanie M. Benjamin, Ph.D., MPH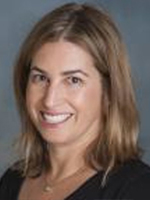 Associate Professor, Department of Health Sciences
HSCI 587: Seminar: Epidemiology
Benjamin's expertise centers on epidemiology. She has worked as an epidemiologist for the Centers for Disease Control and Prevention, the Council of State and Territorial Epidemiologists, and the Louisiana State University Medical Center. She also authored several peer-reviewed publications, and she has presented her research at national and international conferences.
HSCI 587 introduces students to epidemiology, the basic science of public health. Epidemiology plays a critical role in the prevention and control of disease. Students will learn how to calculate morbidity and mortality-related statistics and how to conduct epidemiologic studies that assist in identifying risk factors for disease and evaluating public health interventions. Benjamin earned her Ph.D. and her Master of Public Health from Tulane University School of Public Health and Tropical Medicine. The Centers for Disease Control and Prevention recognized her exceptional expertise in this area by bestowed her with an award for outstanding performance in epidemiology and laboratory research.
Susan R. Cohen, MPH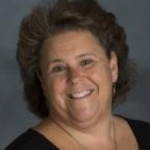 Internship Coordinator, Health Sciences Department
Member, Community Advisory Board, Master of Public Health
HSCI 693A: Field Training
HSCI 693C: Supervised Field Training
Cohen has taught at CSUN since 2000 and has more than 23 years of community-based public health experience. She earned her Master of Public Health in Community Public Health from CSUN, and she also earned a Bachelor of Science in Community Health Education from CSUN. Cohen held management positions at organizations such as the Los Angeles LGBT Center, CSUN's Klotz Student Health Center, AIDS Project Los Angeles, Juvenile Court Health Services, and AIDS Service Center. She has been on the board of directors for two local nonprofits and board chair for one of them. Cohen served for five years as a member of the Los Angeles County Department of Health Services Tobacco Coalition. She also serves on CSUN's Educational Equity Committee.
As someone who has practiced public health in the field as a health educator, manager and director of health programs/services, she enjoys educating and training the next generation of public health practitioners for the work force. A main goal of public health is the removal of barriers to healthcare. She believes the same is true in higher education: Cohen sees her role as helping students remove barriers to their success and to think critically about issues affecting public health. She brings this passion for public health into the classroom to help students find their path to assist others and their communities.
Bobbie Emetu, Ph.D., MPH, MLS
Associate Professor, Department of Health Sciences
HSCI 694: Research Design
Emetu earned a Ph.D. in health behavior with a human sexuality emphasis from Indiana University-Bloomington; a Master of Public Health with a concentration in behavioral, social and community health; and a graduate degree in liberal studies (MLS) with a public health emphasis. Her education and experience give her exceptional skills for the research design course. Prior to teaching at CSUN, she worked as a research analyst conducting evaluative and summative research for a federal funded initiative. She contributes multidisciplinary strategies for improving public health-related problems in this field and pursues applied research in the areas of health education, disease prevention and sexual health. Her goal is to contribute to multidisciplinary strategies for improving public health-related problems.
Research methods assist in answering complex questions to improve health behaviors and health outcomes. In HSCI 694 she equips students to carefully design a research project that could be used to shape programs, policy and solutions. Both quantitative and qualitative methods are covered to pull together the key elements of research processes.
Jeffrey Goodman, MPH
Lecturer, Department of Health Sciences
HSCI 537: Communications for Health Education
HSCI 538: Seminar: Community Health Action
Goodman earned his Master of Public Health in community health education from San Jose State University and a graduate certificate in LGBT health policy and practice from George Washington University. As the former president and interim executive director of a community-based organization, and a former commissioner of Los Angeles County's HIV Commission, Goodman understands the vital need for effective communications for health messaging. His policy focusing on meaningful community organizing and engagement resulted in numerous policy statements and resolutions adopted by the American Public Health Association and Society for Public Health Education. He also has been published in this field, with topics including student service and advocacy learning through a community health organization advocacy project.
Health communication is the heartbeat of change in health behavior change. The work of health educators revolves around the effective and nuanced use of communication, including the written word interpersonal verbal communications and social media. Goodman provides an appreciation for the skill set necessary to produce an effective health communication campaign.
Patty Kwan, Ph.D., MPH, CHES (Certified Health Education Specialist)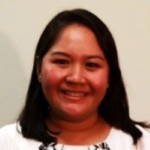 Associate Professor, Department of Health Sciences
HSCI 535: Curriculum Development in Health Education
Kwan has the educational background and professional experience to excel in teaching HIS 535. She earned her Ph.D. Health Behavior Research and her Master of Public Health in Nutrition from the University of Southern California. She also holds the Certified Health Education Specialist (CHES) designation from the National Commission for Health Education Credentialing. Her professional involvement includes curriculum and education. She developed the NIH (National Institutes of Health)/NCI (National Cancer Institute)-funded smoking cessation curriculum for young adult Pacific Islanders and has developed health education materials that include brochures and short videos. Her publications on education and curriculum have appeared in professional journals, including Community Progress in Community Health Partnerships: Research, Education and Action, a national, peer-reviewed journal; and the Journal of Cancer Education.
Kwan teaches students how to develop health education curriculum and how to develop other health education materials for diverse, priority populations. In HSCI 535 she teaches students how to develop health education materials. Although students may not need to write their own health education curriculum from ground up in a particular organization, they can apply those skills in their careers to develop health education materials and/or adapt existing curriculum.
Ashleigh C. Larson, MPH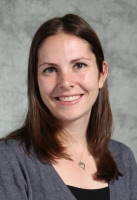 MPH Online Program Coordinator, Department of Health Sciences
Ashleigh has worked at CSUN as MPH Online Program Coordinator since Fall 2018. Prior to this position, she worked in the Tseng College as Program Assistant working with multiple graduate programs, including MPH, GCBA, Music Industry Administration, Taxation, and Engineering Management.
She completed her Master's in Public Health at CSUN in Fall 2020. Her research interests include lactation, infant and maternal health, and mental health advocacy. She is active in several on-campus student organizations, including ESG (Eta Sigma Gamma) and MPHSA (Master of Public Health Student Organization). She also completed her MPH internship with FundaMental Change, a local non-profit focusing on mental health advocacy and promotion.
Rebecca Lustig, M.S., R.E.H.S. (Registered Environmental Health Specialist)
Lecturer, Department of Environmental and Occupational Health
EOH 554MPH: Environmental and Occupational Health Problems
Lustig has extensive experience in the environmental and occupational health field, including serving as a supervising environmental health specialist for more than 10 years with the Ventura County Environmental Health Division. Her expertise includes food safety, recreational health, land use, hazardous materials/waste management, solid waste management, liquid waste management and small water system operations. She has in-depth understanding of environmental and occupational health issues. Her projects included helping develop a local agency management program for septic systems; serving on a team tasked with revising the Ventura County Building Code; presenting a module on wastewater management during emergencies; and coordinating a private debris removal program after the Woolsey-Hill wildfires.
She has taught the on-campus version of EOH 554 at CSUN since 2015. In addition to earning a Master of Science Environmental and Occupational Health from CSUN, she is a Registered Environmental Health Specialist (California Department of Public Health); an onsite wastewater treatment inspector for OSHA Hazardous Waste Operations and Emergency Response (HAZWOPER); and a water distribution operator (State Water Resources Control Board).
EOH 554 provides an overview of various environmental health topics, with a focus on environmental risk management and communication. Students will discover the process of enacting key environmental health laws and policies; and the role of citizens, regulators and health professionals in their continued development and enforcement. Lustig encourages students to consider how their current/future careers in public health relate to the field of environmental health, and how collaboration between environmental and public health professionals benefits the community.
Carrie Pullen, Ed.D.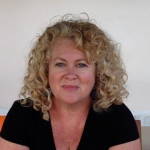 Assistant Professor, Department of Health Sciences
HSCI 541: Administration, Supervision and Consultation in Health Education
Pullen has more than 20 years of experience working in health administration, managing healthcare facilities that include the operation of three facilities, and management and ownership of three neighborhood-based residential homes for elderly people. Pullen earned her Doctor of Education Organizational Leadership from Pepperdine University, and her Master of Healthcare Administration from Central Michigan University. Her education and experience directly apply to this course, which covers the business side of public health. Topics include governance, human resources, marketing and leadership. Her research areas include cultural competence among healthcare professionals and global healthcare leadership. She brings to the classrooms her experience in healthcare management that includes organization, leadership, communication, law and ethics.
Bethany K.W. Rainisch, Ph.D., MPH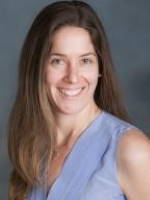 Associate Professor, Department of Health Sciences
HSCI 531: Program Planning and Evaluation
HSCI 533: Advanced Concepts of Health Behavior
Rainisch holds a Ph.D. in public health from UCLA and a Master of Public Health from Emory University. She has an in-depth understanding of health behavior theory as the foundation for professionals to develop, implement and evaluate public health programs.
She has extensive experience in program planning and evaluation, and health behavior concepts. Rainisch has successfully developed and implemented public health-related programs and grants. In addition to planning and implementing programs, she remains active in addressing current public health issues. Her research focuses on adolescent stress and development and biodemography (the influence of biological factors on demographic patterns). She also is the principal investigator on her second SAMHSA (Substance Abuse and Mental Health Services Administration) grant, providing rapid HIV testing and substance use prevention via web app to students on campus.
Sloane Burke Winkelman, Ph.D., MCHES (Master Certified Health Education Specialist)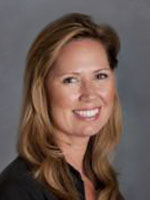 Professor, Department of Health Sciences
Academic Lead, Online Master of Public Health
HSCI 536: Cultural Issues in Health Care
HSCI 539: Current Issues in Health Education
Burke Winkelman has taught a variety of graduate and undergraduate courses focused on cultural health and health communications in CSUN's public health program. Her academic education and broad experience in the field give her unique insights to share with students. In addition to her 20 years of higher education teaching experience, her career includes working in the health-based nonprofit and health insurance sectors. She has served in various academic leadership positions, on boards and/or been employed with agencies such as Susan G. Komen for the Cure and the American Cancer Society. She also served as a consultant for hospitals, nonprofits, textbook publishers and accreditation for universities. Her research interests include Latinx and migrant health, women's health and instructional technology – areas in which she has published professional articles, a book chapter and given numerous presentations. She recently served as the primary author for the California Department of Education's Health Education Framework in support of health education of California K-12 teachers.
As a proud CSUN Matador alumna (B.S. Health Sciences – Health Education), Burke also earned a Ph.D. Health Studies from Texas Woman's University and a Master of Science Health Promotion from the University of North Texas. She also holds a Master Prepared Certified Health Education Specialist (MCHES), is a Public Health Fellow of the University of North Carolina Chapel Hill, and is a Fellow of MEDICC, a nonprofit organization that promotes U.S.-Cuba health collaboration.
HSCI 539 provides students with a valuable introduction to the field of community health education. HSCI 536 provides students with cultural competency certification from the Office of Minority Health and greater awareness of the intersectionality of health disparities and populations most at risk for infectious and chronic diseases.
Kathleen Young, Ph.D., MPH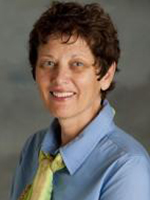 Professor, Department of Health Sciences
HSCI 531: Program Planning and Evaluation
HSCI 538: Seminar: Community Health Action
Young has more than 30 years of experience in academia and 17 years at CSUN in the Department of Health Sciences. Her research interests include women's health issues, specifically primary prevention strategies in healthcare services, cultural competence for the healthcare practitioner, and health policy assessment. Her publications, professional presentations, domestic and international lecture presentations and grants support public health planning, evaluation and action. She was the coordinator of Campuses Organized and United for Good Health (COUGH-CSUN), and she developed and coordinated university and community service learning projects with more than 15 public health organizations and agencies.
Young earned her Master of Public Health with a concentration in health policy and management. She earned her Ph.D. from the University of New Mexico. Her international experience includes taking part in the Council for International Exchange of Scholars Institute of International Education U.S. Department of State Fulbright U.S. Scholar Program. In that program, she traveled to Zhejiang University in Hangzhou, China, where she taught public health education. Her community health involvement includes serving on the board of directors for the American Association for Health Education (AAHE), receiving the American Public Health Association (APHA) Alcohol, Tobacco and Other Drugs Section "College-Based Leadership Award", and receiving the CSUN "Distinguished Faculty Visionary Community Service-Learning" award. She brings her academic background, regional and international experience, and dedication to public health to all her classes.