Seven Bailey, M.A.

Adjunct Professor, Music Industry Administration program, CSUN
MUS 684: Live Music Production and Promotion
Bailey brings his M.A. Music Industry Administration degree and more than 20 years of music industry experience to his classes. He shares with students his in-depth understanding of the music business from the performer, promotion and production side. As a musician, he played and toured with some of the top artists in the music industry. As an engineer, he was a part of Emmy Award-winning and Grammy-nominated projects. As an artist, manager and manager consultant, he has more than 10 years of experience building and developing artists' careers. His many accomplishments include producing his work with Murder Inc.
As CEO and president of Omnes Records and Little White Lotus Studios, he has a wealth of expertise in music production and promotion. His credits in the music industry include Kirk Franklin, Talib Kwell, The Cranberries, Ja Rule Ashanti, Lauryn Hill, Erykah Badu, Rock the Bells, J Ross Parelli, Andrae Alexander, Ailee Willis, Rihanna, American Idol, The Game, Ernie Fields, Rickey Minor, Cuba: the Forgotten Revolution, Clive Davis, DJ Battlecat, The Platinum House, FOX and many others. Students in MUS 684 receive instruction from someone fully immersed in the music industry world.
This is THE course that connect the dot on how to get paid as an artist on tour, how to negotiate contracts and leverage viability, and how to budget and manage a tour. Major music industry people give guest presentations at classes to give a current, in-depth look at what's happening in the live music arena, pre-and post-COVID19. Students in Bailey's class get the benefit of learning from an artist and tour manager, professional musician, professor, contract negotiator and record label executive.
David Bakula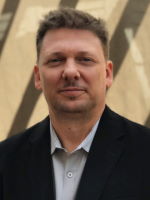 Adjunct Professor, Music Industry Administration program, CSUN
MUS 602: Music Industry Research, Data and Analytics
Bakula has 25 years of experience in analytics in the music business. His research and client development strategies include nine years leading the business analysis team at Universal Music Group. He also spent 12 years with Nielsen Music/MRC Data, consulting with music clients on analytical projects. Having an understanding of the numbers that drive the business is critical to understanding how to determine success in the music industry. In MUS 602 Bakula focuses on the tools implemented on a daily basis to measure trends in the industry. Students will gain vital insights from Bakula, who has written and presented widely on music industry trends, analysis and research.
Stacie M. de Armas, MBA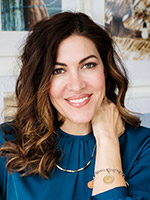 Adjunct Professor, Music Industry Administration program, CSUN
MUS 602: Music Industry Research, Data & Analytics
MUS 602 addresses the need to understand characteristics of potential consumers, especially with the explosive growth of the multicultural market. De Armas has a background that gives her a strong expertise in this field, serving as vice president of strategic initiatives and consumer engagement for The Nielsen Company, a global measurement and data analytics company. Nielsen noted in 2014 that "multicultural consumers are taking the music industry by storm" and "increasingly influencing the music market." As a leader in Nielsen's diversity and inclusion practice, de Amas delves into specialized research and analysis that provides insights about consumer behavior in diverse markets. She has in-depth knowledge about consumers and their power to make brands and media companies a success. De Armas brings her experience to her students, making them experts in understanding music consumers.
De Armas serves on the Cultural Marketing Council board of directors and Google's 21st Century Multicultural Marketing Council. She has received industry honors for her work on diversity marketing. The Imagen Foundation included her in its recognition of the most powerful and influential Latinos in entertainment for 2019, 2020 and 2021. Her MBA had a focus on marketing, and she brings that specialization to understanding consumer markets.
Daniel Degravel, Ph.D.

Professor, Department of Management, David Nazarian College of Business and Economics, CSUN
MGT 620: Organizational Behavior
Degravel has taught strategy and management for 20 years and supervised dozens of student teams of students. He also runs a consulting practice and has published in the area of corporate culture, organizational capabilities, strategy-as-practice for small businesses, and technology transfer.
With a PhD. in strategy from the University Pierre Mendes-France, Degravel has an international perspective of this industry. MGT 620 teaches how behaviors in an organization informs reactions to those behaviors that can result in favorable outcomes. It provides theories on fundamental aspects of behavior. Degravel understands this important aspect of organizations and teaches emotional intelligence and how to deal with people in professional interactions and, by extension, in personal interactions.
Organizational behavior theories and examples are relevant in any industry and are particularly important in the music industry. What students learn will expand their focus of interest in the music industry and beyond.
Jeffrey Izzo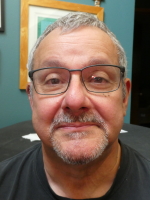 Associate Professor, and Mike Curb Endowed Chair of Music Industry Studies, Music Industry Administration program, CSUN
BLAW 651: Entertainment Law
Prior to joining the CSUN Music Department, he taught music business courses at Middle Tennessee State University, Minnesota State University Moorhead, the University of Memphis, and New England School of Law. Jeff has been an entertainment and media attorney for almost 30 years, representing songwriters, performers, independent record companies, authors, and filmmakers, as well as working as general counsel for a Seattle multi-media organization. He earned his Juris Doctor at Seattle University School of Law, and is admitted to the bar in the states of New York, Massachusetts, and Washington.
Jeff contributed a chapter on the recorded music sector to the book Music Entrepreneurship, co-wrote Introduction To the Music Industry: West Coast Edition, and is the author of Rough Seas, Unchartered Waters: A Musicians Guide to Navigating US Copyright Law. He also regularly presents at academic conferences both in the U.S. and abroad.
In addition to being an entertainment lawyer, Jeff is an accomplished composer, lyricist, vocalist, and multi-instrumentalist. He holds a Bachelor of Music in Composition from Berklee School of Music and a Master of Music in Composition from the University of Edinburgh, and has composed everything from pop songs and jingles to symphonic, choral, and musical theater works. Jeff is a proud ASCAP affiliate and a member of numerous entertainment and academic organizations, including The California Copyright Conference, the Association for Popular Music Education, the International Association for the Study of Popular Music, The Recording Academy, the Society of Composers and Lyricists, Songwriters of North America, and the College Music Society.
Daniel Lovejoy, M.S., CPA

Adjunct Professor, Music Industry Administration program, CSUN
ACCT 505: Financial and Managerial Accounting in Industry
As a certified public accountant with more than 40 years of accounting experience, Lovejoy brings practical examples and situations to students. He also holds a Master of Science Taxation. With nearly 20 years of experience in the music business management field, scenarios he discusses in class have current application to real-world situations in the music business. Accounting is the language of business. Understanding how financial statement are built and the process of in-depth analysis are critical to one's ability to properly manage a business. Lovejoy prepares students for their roles in management and provides them with the skills to excel in their chosen profession in the music industry.
Brian McKenzie, M.A.

Adjunct Professor, Music Industry Administration program, CSUN
MUS 683: Entrepreneurship in the Music Industry
McKenzie earned his M.A. Music Industry Administration at CSUN. He brings strategies and knowledge from the program and more than 20 years of immersion in business to MUS 683. His extensive experience includes working in business-to-business (B2B) technology - ranging from small startups to Fortune 500 companies; and serving as vice president of B2B marketing for Ticketmaster, and as vice president of partnerships and marketing for game1, a start-up content studio.
Whether students are managers, artists, composers, music executives or want to start their own company, understanding how to identify an opportunity and develop it into something tangible is a skill that will benefit any professional. McKenzie's experience both inside and outside the music and entertainment industry enables him to take complex business concepts and connect them directly to the music business in an understandable way.
Andrew Surmani, MBA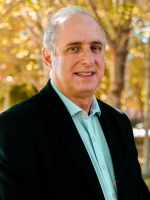 Professor, Music Industry Studies, Department of Music
Graduate Coordinator, Master of Arts in Music Industry Administration
MUS 580: Music Industry Developments
MUS 698: Graduate Project
As a music industry executive, Surmani brings vital information about the business side of music to the classroom. With more than 35 years of experience in the music industry, Surmani understands both the performance and management side of the music industry. Professor Surmani has worked for more than 35 years in the music industry. He currently serves as the President and CEO of Surmani Business Coaching. Surmani formerly served as Chief Marketing Officer for Alfred Music, a worldwide leader in educational music publishing, where he oversaw global sales, marketing and product development. During Surmani's tenure, Alfred Music launched some of its most successful educational music product lines. Surmani also co-authored the top-selling music theory curriculum in North America for the past 25 years, Essentials of Music Theory. He was also a Founding Board Member and Past President of the international Jazz Education Network.
As a music industry expert, he gives students in-depth knowledge about music publishing, live performance, recording, music in media, music products, sales, marketing, traditional and digital music distribution, data and analytics, technology and globalization. His MBA and Bachelor of Music degrees, along with his real-world experience, give him the perspective of the artist, manager/promoter and many others on the artist support team. As a seasoned trumpet player who performed internationally at world renowned venues, he fully understands all sides of the music industry. He has led professional bands, played lead trumpet, and managed groups on international tours for a music production company. He also has conducted workshops on music education, music technology and industry topics throughout the world. As a business coach he consults a variety of companies on business practices to help them achieve a clear vision with execution in a healthy environment. His experience gives students a multi-faceted understanding of this exciting field.
Robert Teegarden, M.A.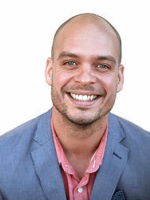 Adjunct Professor, Music Industry Administration program, CSUN
MUS 680: Music Publishing and Copyright Administration
MUS 681: Recorded Music Distribution and Promotion
MUS 697: Comprehensive Exam
As a graduate of CSUN's M.A. Music industry Administration program and an experienced instructor in the music industry field, Teegarden brings academic and practical experience to his classes. He has extensive experience in music publishing, distribution and promotion. He spent more than 10 years working in the fields of copyright, licensing and royalty accounting. At Universal Music Group, he licensed products configurations and served as the single point of contact for all new-media royalty payments. He was a major contributor to several system and label integrations throughout the business. He also has led workshops on leadership, owns an ecommerce business, and consults for small businesses.
Without intellectual property protection, there is no music business to study. There would be no products to sell, no money to be made and no artist to be promoted. Intellectual property protection is the basis of the existence of the music industry, and Teegarden understands the issues related to protecting the artist and the company.
Franck Vigneron, Ph.D.

Professor, Department of Marketing, David Nazarian College of Business and Economics
Director, Wells Fargo Center for Small Business & Entrepreneurship (CSUN)
MKT 640: Marketing Management
MUS 683: Entrepreneurship in the Music Industry
Vigneron received his Ph.D. from the University of Sydney and a Master of Science Marketing from the University of Stirling in Scotland. He brings an international perspective to this business. Mastery of marketing and entrepreneurship are paramount for any industry, and especially in the music industry. MUS 683 provides students with an understanding of how entrepreneurs develop an idea into an opportunity, and then into a thriving, valuable business. Vigneron shows how the application of basic business principles underpin the entrepreneurial process and are critical to achieving a successful outcome. Students will gain knowledge and tools that will support them in their own entrepreneurial ventures or as part of an entrepreneurial team.
Vigneron is an expert in marketing. His publications on brand luxury have received international accolades, earning Best Paper of the Decade from the Academy of Marketing Science, Best Business Book of the Year from the Paris Chamber of Commerce, and most downloaded article of the year from Psychology & Marketing journal. Since 1996 Vigneron has been an active practitioner and consultant, and an entrepreneur with multiple ventures. In 2012 he was recognized as American Innovator of the Year in his industry. Students will gain the benefit of his decades of experience and insights.
Gaelen Whittemore

Adjunct Professor, Music Industry Administration program, CSUN
MUS 681: Recorded Music Distribution and Promotion
Whittemore has years of experience in music distribution and promotion, including serving as a copyright licensing manager for Universal Music Group, general manager of West Coast Operations for Compound Entertainment, and president of 3T Entertainment LLC. This class represents the heartbeat of the music business, and Whittemore packs his class with real-world teachings about the ever-changing world of music distribution and promotion. Students gain a wealth of knowledge and benefit from many guest speakers in the field. He managed an upstart rap group, Pacific Division, and served as lead licensing manager for publishing under the Motown, Republic and Island Def Jam umbrellas for Universal Music Group. He also worked with Ne-Yo's Compound Entertainment and with Trevor Wesley and for Tishawn Gayle and Reynell "Tango" Hay of Compound Entertainment.
As president of 3T Entertainment, Whittemore continues his expertise in the industry. He consults for Too Short, Adidas, Universal Music Group, Warner Records, Dribble2Much and Just Train. As a forward-thinking executive, he teaches students about business models of tomorrow that operate with the latest technology that delivers media, pop culture, products and services to the public.