Shish Aikat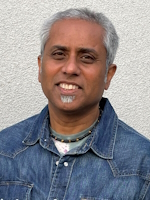 Shish Aikat has an extensive background in postproduction and education. He is the Global Head of Training-VFX at DNEG, having previously held the Head of Global Learning position at Tau Films. Aikat also led the deployment of global learning systems and initiatives as the Head of Global Learning at Rhythm & Hues (R&H) Studios, where he oversaw operations in the U.S., Canada, India, Malaysia, and Taiwan. During that time, he co-founded Rhythm & Hues University (RHU) during his time at R&H, to create and foster a global learning ecosystem for the company.
Aikat is one of the co-founders of the John Hughes Institute, established to promote training and education related to the art and science of entertainment. He was also Vice Principal of Exceptional Minds, a vocational academy/studio in animation and VFX for young adults on the autism spectrum, and a technical communicator for systems/engineering design in the Los Angeles area and Silicon Valley. Aikat earned his MFA in Film, Video, and Computer Animation and his M.A. in Communication Management from the University of Southern California.
Areas of Expertise: Visual Effects (VFX), Production Management for Animation and VFX, Communication Management
Ning Fu, Ph.D.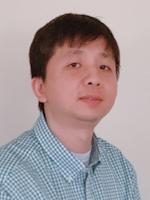 Dr. Fu is an assistant professor of Marketing at California State University, Northridge David Nazarian College of Business and Economics. He holds an extensive educational background, including an MBA with a Concentration in Marketing and Information Systems from the University of Texas and a Ph.D. in Marketing from Binghamton University. Before pursuing his doctoral education in Marketing, Dr. Fu gained a Ph.D. in Economics at Xiamen University, China. His research interests lie in the field of quantitative marketing, with a particular focus on marketing analytics, cross-cultural studies, social network analytics, and social media marketing. Dr. Fu is also passionate about teaching digital marketing, marketing research, and marketing analytics. His recent work has been published in the International Journal of Market Research.
Area of Expertise: Marketing Analytics, Social Media Marketing, Cross-Cultural Marketing, International Marketing, Geomarketing, Spatial Marketing
Amir Gharehgozli, Ph.D.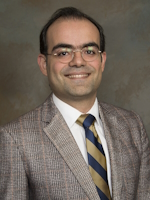 Dr. Gharehgozli is an industrial engineer with a Ph.D. in Technology and Operations Management from Rotterdam School of Management. His research interests primarily lie in the applications of Business Analytics and Decision Sciences in various fields, including Supply Chain Management, Technology and Operations Management, Information Systems, Facility and Distribution Logistics, and Production Planning.
Dr. Gharehgozli's research findings have been published in several scientific journals, including TS, EJOR, INFORMS Journal on Applied Analytics, IJPR, MEL, TRE, and MPM. He served as an MPM's associate editor and reviewed top-tier journals such as TS, Networks, EJOR, NRL, JORS, and COR. He has also had the opportunity to put his knowledge into practice through his experience at ING Bank and consultancy work and collaboration with Port Authorities and Supply Chain and Logistics companies. Dr. Gharehgozli is an associate professor at California State University, Northridge, where he has been recognized for his outstanding work and appointed as the Carande Family Fellow. He is also the director of the Master of Science in Business Analytics program.
Area of Expertise: Business Analytics, Decision Sciences, Technology and Operations Management, Information Systems, Production Planning, Chain Management
Todd Holmes, Ph.D.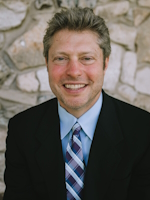 Dr. Holmes is an assistant professor and head of Entertainment Media Management at California State University Northridge. He earned a Bachelor's in Business Administration from James Madison University and a Ph.D. in Mass Communication and Media Studies from the University of Florida. Before starting his academic career, Dr. Holmes worked in the media industry, serving as an advertising senior account executive for CBS, WB, and UPN network affiliates and as an account executive in satellite television for EchoStar Communications Corporation. He also worked as a project manager for Nielsen and provided marketing strategy consulting services to several start-up media firms.
Dr. Holmes' research interests include media management, advertising strategies, advertising sales, audience research, entertainment marketing and branding, and strategic management. His work has been published in several academic journals, including the Journal of Media Business Studies and the Journalism and Mass Communication Educator. He has also authored a chapter on entertainment marketing and branding for The Handbook of Media Management and Business.
Areas of Expertise: Media Management, Audience Research, Entertainment Marketing and Branding, Advertising Strategies, and Strategic Management for Entertainment Firms
Todd Lituchy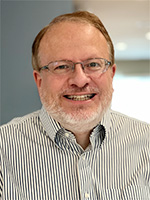 Todd Lituchy holds a Master of Business Administration with a concentration in TV and Film Management from Columbia University. He is a lecturer of Entertainment Media Management at California State University Northridge. At the beginning of his career, Lituchy held senior management positions in research at Walt Disney Studios and programming at UPN (currently known as The CW). He then shifted his focus to the international marketplace and joined a Swedish company based in London. Later, Lituchy moved to Hong Kong to work with STAR TV, which is currently a part of Disney. Throughout his role, he worked on channels throughout Asia, including specific feeds for China, India, the Philippines, Indonesia, Singapore, and Taiwan.
In 2009, Lituchy launched a media-consulting company, New Media Vision, which was shortlisted as International Production Company of the Year by TBI magazine's Content Innovation Awards. Lituchy's company boasts a prestigious clientele, including Walt Disney Studios, Discovery, A&E Networks, MTV Networks, BBC Worldwide, Lionsgate, Providence Equity Group, and Chernin Entertainment.
Area of Expertise: International Broadcasting, Global Television
David Marlett, J.D.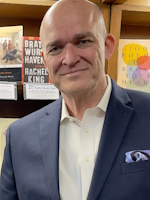 David Marlett has a fascination for the intersection of the human condition's drama and the storied profession of the law. He boasts over 20 years of legal experience, specializing in transactional and general business matters, with a focus on the entertainment industry. Marlett is also passionate about teaching and has taught various undergraduate, graduate, and law school courses. His educational background includes degrees in accounting, finance, economics and a CPA license. Marlett attended The University of Texas School of Law and was a founding member of the Texas Environmental Law Journal.
Marlett worked with the Obama Administration and the Clinton Global Initiative, and was a member of the SEC Forum on Small Business Capital, the National Small Business Association - Economic Development Committee, and Harvard Business School - New Venture Corporation. He is also an award-winning storyteller and a bestselling author of historical legal thrillers.
Areas of Expertise: Agency and Partnerships, Legal Storyship, Banking Law, Client Relationships, Contracts, Entertainment Law, Entrepreneurial Law, Litigation Strategies, Media Law, Mergers and Acquisitions, Negotiations, and Property Law
Lois M. Shelton, Ph.D.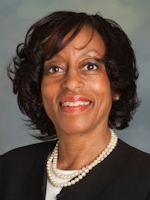 Dr. Shelton is an internationally recognized strategy and entrepreneurship expert with an educational background that includes an MBA and a Ph.D. in Business Economics from Harvard University. Her extensive teaching experience spans various education levels, from undergraduate to executive education. Currently, she is a professor of management and entrepreneurship at CSUN David Nazarian College of Business and Economics.
Dr. Shelton has successfully held a variety of roles, including senior vice president of development, director of entrepreneurial training, and national board member for non-profit organizations with local, national, and international reach. Her research interests include new venture growth, minority and women's entrepreneurship, and the work/family interface. Dr. Shelton's work has won Best Paper Awards at the United States Association for Small Business and Entrepreneurship (USASBE) and Diana International Research Conferences. She is also co-author of Femme et Entrepreneur? C'est Possible, published by Pearson France in 2012. Dr. Shelton's academic publications have generated over 1700 Google Scholar citations.
Areas of Expertise: Entrepreneurship, Strategy, New Venture Growth, International Business, Work Life Balance.
Christina Sibul
Christina Sibul is a highly experienced producer, production consultant, and industry executive with extensive experience and understanding of the physical production process and production management from a ground-level perspective. She is also an assistant professor of Cinema and Television Arts at California State University Northridge. Sibul holds an MFA in Dramaturgy and Dramatic Criticism from Yale University and has worked with some of the most influential filmmakers.
As a producer, Sibul worked on various projects, including Butter, starring Mira Sorvino, and Monica, starring Patricia Clarkson and Trace Lysette, directed by Andrea Pallaoro. Monica was premiered in competition at the 2022 Venice Film Festival, nominated for the Golden and Queer Lion, winning the Arca Award for Best Italian Film. Sibul also recently consulted on Paramount's On the Come Up for Director and Actress Sanaa Lathan, with whom she has several projects in development, including All In with Maven Screen Media.
Area of Expertise: Production Process, Production Management
Julie Ann Sipos, MFA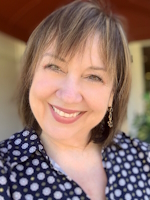 Julie Ann Sipos is an accomplished writer and producer. She started her career in the prestigious Warner Brothers Writers Workshop and became a writer for the cult classic Disney's Recess (ABC). Sipos created the online entertainment portal mirroring the 24-hour Disney Junior cable channel launch. Her novel interactive experiences drove record box office for Up, Toy Story 3, Cars 2, Tangled, and The Princess and the Frog. At American Girl, Sipos wrote and developed the animated series WellieWishers for Amazon Prime Kid while also overseeing character publishing, features, specials, music, digital shorts, and live theatrical and retail events. Sipos's work has been recognized with numerous accolades, including the NAACP Image Award for Outstanding Children's Programming (An American Girl Story, Melody 1963: Love Has to Win).
In addition to her vast industry experience, Sipos is also a lecturer of Network Development at California State University, Northridge. She serves as an entertainment & media internship liaison and industry outreach in the Department of Cinema and Television Arts. Sipos holds an MFA in Film, Television & Digital Media from the University of California, Los Angeles.
Area of Expertise: Screenwriting, Television Production, Network Development
Dianah E. Wynter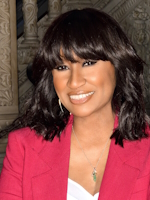 Dianah Wynter is a professor in the Department of Cinema and Television Arts at California State University Northridge, where she is also the curator of the Cinematheque. She holds MFAs from the Yale School of Drama and the American Film Institute. While serving as department chair, she launched the Virtual Production Initiative by forging a strategic partnership with Halon Entertainment and Lux Machina. Under her leadership, in 2021, CSUN broke into The Wrap's Top 20 Film schools for the first time.
Wynter has an extensive career in the television and theater industry. Her directing credits include Showtime's series Soul Food, 'The Parkers' for Paramount Television, and various series for Nickelodeon and Disney. She received an Emmy nomination in the Best Director category for the ABC Television movie Daddy's Girl, and her foreign film HappySad won a jury prize at the Pan African Film Festival. Wynter also directed and co-wrote Intimate Betrayal for BET-Starz. Her books include Referentiality and the Films of Woody Allen (2016) and The Post-Soul Cinema of Kasi Lemmons (2023).
Area of Expertise: Film Directing, Media & Society, Contemporary Women Auteur Filmmakers, Consumerism and Race in Children's Programming
Sung Wook Yoon, Ph.D. CPA (CO)
Dr. Yoon is a professor of Accounting at California State University, Northridge, where he teaches advanced financial accounting. He received his Ph.D. in Business Administration with an Accounting Concentration from the University of Colorado and his MBA from SungKyunKwan University, Seoul, Korea. He is also an active Certified Public Accountant (CPA) license holder in Colorado. Dr. Yoon's current research interests include financial accounting issues in capital markets, international accounting issues, including IFRS, and accounting education. Dr. Yoon's works have been published in prestigious journals such as Accounting Horizons, The Journal of Accounting, Auditing and Finance, Review of Accounting and Finance, and Journal of Education for Business.
Area of Expertise: advanced financial accounting, international accounting, accounting education