The M.S. in Assistive Technology Studies and Human Services program is designed and taught by CSUN faculty members in collaboration with assistive technology industry professionals who are leaders in their areas of specialization. This blend of seasoned practitioners with CSUN faculty ensures that you will graduate with a solid academic background and be prepared for the realities of practice in the field.
Rebecca Cagle, M.S.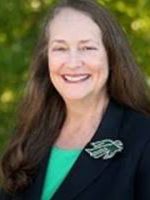 ATHS 621: Assistive Technology Assessment and Outcome Measures
As a graduate herself of the M.S. Assistive Technology Studies and Human Services program, Cagle has worked in the assistive technology field for more than 20 years. She has served in many roles related to AT assessment and outcome measures. Cagle has taught for the program since 2016 and brings real-world experience to the classroom. Her many responsibilities have included academic advisement for postsecondary disability services; performing AT assessments, demos and alternative text formatting; working as a special education/secondary education high school teacher; and conducting project training for a traumatic brain injury clinic's cognitive skills project. Cagle is deeply involved in the AT world nationally and internationally, and she brings that experience to the classroom. She is an IAAP (International Association of Accessibility Professionals) Certified Professional in Accessibility Core Competencies; a job skills trainer and job placement specialist; a member of the Association for the Advancement of Assistive Technology in Europe and the International Association of Workforce Professionals; and serves on the scientific advisory committee for Vispero, an AT provider for the visually impaired. She also works with the U.S. International Council on Disabilities, which is dedicated to international disability rights, and the American Airlines Arena accessibility committee. Her array of activities and involvement give her enormous experience assessing effective AT.
Students learn how assessments grounded in standards such as the ADA (Americans with Disabilities Act) and ICF (International Classification of Functioning) greatly increase positive outcomes for AT users, their employers and communities domestically and internationally. With her intense involvement in the field, Cagle provides students with a comprehensive understanding of AT assessment and outcome measures.
Suzanne David, M.A.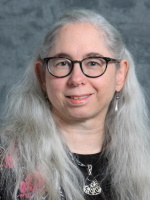 E-Learning Technology Manager, Distance Learning, the Tseng College
ATHS 502: Seminar – Human Characteristics in Relation to Usability of Assistive Technologies
David's master's degree in human factors and applied experimental psychology directly applies to this class, which focuses on the needs and characteristics of the AT user. She has extensive experience handling accessibility issues, with more than 20 years of involvement in usability testing and user-centered design. She also has a strong background in anatomy, physiology and psychology, central topics of this class.
ATHS 502 is the first class that students take in this program. It is designed as a "leveling and re-entry" experience for students, getting them comfortable with writing and providing an introduction to human capability and AT. This understanding serves as a common knowledge core as the cohort moves forward into more specialized classes. Rather than providing students with a lot of facts to memorize or formulas to compute, David provides students with a different way of looking at the world – one in which the individual's specific needs, goals, priorities and values are vital to making decisions. The class provides many opportunities for students to share their knowledge and unique perspectives with each other, whether they are seasoned professionals or new to the AT field.
Erika Higginbotham, M.S.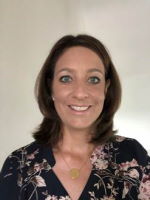 Certificate in Rehabilitation Technology and Community-based Rehabilitation
ATHS 619: History, Law, Policy and Assistive Technology
Higginbotham's Master of Science Rehabilitation Technology with a Specialization in Rehabilitation Technology gives her strong expertise in all facets of assistive technology. ATHS 619 investigates the history and development of assistive technology, its legal context and public-policy issues, which include financing and accessibility of assistive technology, as well as concerns that affect users and professionals. Higginbotham' education includes a Certificate in Rehabilitation Technology and Community-based Rehabilitation, and a Bachelor of Science Sociology, giving her a strong understanding of societal and community aspects of this field.
Her experience includes serving as coordinator and chair of the Disability Support Programs and Services department at San Diego Mesa College. As a faculty member, counselor, professor and adaptive computer technology specialist, she provides assistive technology services to students and consults on web accessibility and accessible online instruction. In addition to her extensive teaching and program management experience, she served as co-chair of the Assistive Technology Special Interest Group for the California Association for Post-secondary Education for Disability (CAPED) and regional representative for the California Community Colleges Alternate Text Production Center (ATPC). She also served on the advisory board for McGraw-Hill Accessibility Higher Education. These activities provide her with strong understanding of law and policies related to AT that she shares with students.
S. Victoria Jaque, Ph.D.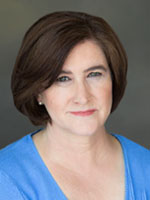 Professor and Graduate Coordinator, Department of Kinesiology
Academic Director, Master of Science Assistive Technology Studies and Human Services
Jaque has served as academic director of this program since it began, and she worked on its design and implementation. She oversees faculty teaching in the programs and coordinates course content across the curriculum. Jaque conducts research in assessing factors that influence the development of peak bone mass and learning how the autonomic nervous system responds to physiologic and psychological stressors in those with and without functional disorders, and in performing artists. Jaque earned her Ph.D. in exercise science from the University of Southern California and is a passionate advocate for the rights of children and young adults with complex medical conditions.
Jennifer Kalfsbeek, Ph.D.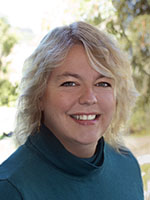 ATHS 618: Research Methods and Design in Assistive Technology
ATHS 697: Directed Comprehensive Studies
Kalfsbeek earned her master's degree in applied sociology, with an emphasis on engaging in applied, empirical research. She served as an investigator on several grant and university funded research projects, including social aspects of health and well-being (National Institutes of Health-funded Baltimore Women's Health Study), experiences of urban homeless women, and African American Alzheimer's service use. She also oversees disabled student programs and services at Moorpark College in Southern California.
She brings both her education and understanding of the needs of disabled people.to her ATHS classes. Kalfsbeek earned her Ph.D. in education leadership and B.A. in psychology. Her degrees gave her expertise in research and preparing comprehensive case studies. Students learn to envision original empirical research, design and implement program evaluations useful in their places of employment, and how to write a research proposal – which can assist in future grant writing. For those interested in pursuing a doctorate, Kalfsbeek prepares them for research project development and implementation for a doctoral level dissertation.
Dorsa Beroukhim Kay, Ph.D.
Dr. Kay has teaching experience in neuroscience and physiology. Her research focuses on neuroscience, neuroanatomy, learning and behavior and stroke recovery. Kay has published works in the fields of systems neuroscience and stroke recovery/brain plasticity.
In 2013, Kay received the Graduate Education Teaching Award from the Dana and David Dornsife College of Letters, Arts and Sciences at USC. She also received the Pre-doctoral Training Program Award of Education, Career Development, and Ethics under the Southern California Clinical and Translational Science Institute. Additionally, Kay was a 2014 Dornsife fellow at USC, and a finalist in USC's Graduate Research Symposium.
Kay earned a B.S. in Neuroscience from University of California, Los Angeles; a Graduate Certificate in Clinical, Biomedical and Translational Investigations from University of Southern California (USC); and a Ph.D. in Neuroscience from USC.
Sarah K. Mak, M.S., ATP
Sarah K. Mak is an adjunct professor in the department of Assistive Technolology and Human Services in CSUN's College of Health and Human Development. She has been an Assistive Technology Specialist since 2002, serving individuals with disabilities in various capacities. She has worked for an AT resource center in Tennessee as both a specialist and a director, with a focus on communication, education and computer access. She is now the Assistive Technology Facilitator at the Kennedy Krieger Institute ─ an affiliate of Johns Hopkins University ─ where she works in the K-12 Special-Education unit.
Ms. Mak earned both her B.A. in Deaf Studies and her M.A. in Assistive Technology and Human Services at CSUN. She also has a certification in Assistive Technology from California State University, Dominguez Hills, and is a RESNA (Rehabilitation Engineering and Assistive Technology Association of North America)-certified Assistive Technology Professional.
In this program, Ms. Mak teaches "Current and Emerging Topics in Assistive Technology" (ATHS 694).
Rechelle Mojica, M.S., CRC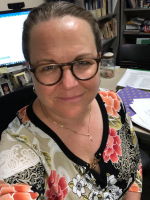 ATHS 614: Assistive Technology Across the Lifespan
ATHS 622: Counseling in Assistive Technology Service Delivery
ATHS 623: Medical Conditions Affecting Quality of Life
Mojica has been a Certified Rehabilitation Counselor and a professor, counselor and assistive technology specialist at San Diego Miramar College since 2001. In this position, she is responsible for access to distance education and electronic information for students with disabilities. She also designs, develops and delivers training in the use of assistive hardware and software, and she provides academic counseling to students with disabilities. Mojica served as assistant director of the Center for Distance Learning at San Diego State University and as a consultant for the university's Project Higher Education: Disability and Diversity initiative. She also taught courses on rehabilitation technology topics at other institutions, including Purdue University, University of North Texas Denton, San Diego State University and Miramar College. She has a Graduate Certificate in Psychiatric Vocational Rehabilitation from the University of Maryland. Mojica was awarded Volunteer of the Year in 2017 for her work at the San Diego Serving Seniors Community Center. Her work with persons with disabilities of all ages, her counseling experience, and her understanding of medical conditions affecting quality of life give her specialized insights into the topics of ATHS 614, 622 and 623.
Mojica's has a B.A. Liberal Arts and Communicative Disorders ─ with an Emphasis on Speech Pathology. She has a Graduate Certification in Her Master of Science degree in Rehabilitation Counseling with Specialization in Deafness. Students in her classes engage in activities that give them a better understanding of current assistive technology tools. Mojica provides real life examples, interactive activities and information from a wide range of experts in the field of medicine, disabilities, rehabilitation counseling and assistive technology. Students build connections and relationships with classmates and the instructor in a supportive and inclusive environment.
Michael Williamson, M.S.
ATHS 694: Seminar – Current and Emerging Topics in Assistive Technology
ATHS 697: Directed Comprehensive Studies
As a graduate of CSUN's M.S Assistive Technology Studies and Human Services program, Williamson has an in-depth understanding of course objectives and goals. He is certified as an Assistive Technology Professional by RESNA (Rehabilitation Engineering and Assistive Technology Society of North America). That certification affirms his experience and knowledge, and that he follows the RESNA Standards of Practice and Code of Ethics. Williamson conducts assistive technology assessments and implements assistive technology for individuals with disabilities. He also manages the Accessibility and Usability Lab at the University of Colorado Boulder, where he helps to ensure that the entire university community can access digital assets such as software, websites, etc. He is at the forefront of knowledge about the latest topics and issues in assistive technology. His courses focus on application of the AT principles that students need and utilize daily in their AT careers. Assignments encourage students to engage with actual technologies, giving them practical knowledge of what's available and how to implement the latest technology.