All courses are taught by California State University, Northridge faculty from the nationally recognized Department of Psychology.
Peter Adzhyan, Psy.D., L.E.P., B.C.B.A-D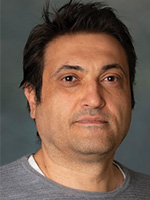 Off-site practica supervisor
Dr. Adzhyan has a master's degree in school psychology and a doctorate in educational psychology. He is a Board Certified Behavior Analyst (BCBA) and Licensed Educational Psychologist. Dr. Adzhyan is a full-time school psychologist for Los Angeles Unified School District and has nine years of experience working with children and adolescents in various educational settings. As a BCBA, Dr. Adzhyan works with school psychologists, teachers, paraprofessionals, parents and students conducting Functional Assessments, trainings, developing and implementing behavioral intervention plans for students with autism, ADHD, Emotional Behavioral Disorders (EBD) and other behavioral disorders. Dr. Adzhyan also works with children and adolescents with severe problem behaviors such as self-injury and aggression within and outside of public school settings. Dr. Adzhyan teaches the Functional Assessment and Behavior Change Procedures and Systems Support course in the CSUN MS-ABA Program, and as part-time faculty at CSUN and Alliant International University, Dr. Adzhyan has taught undergraduate and graduate courses on assessment, single-subject designs, program development and learning theories. His research interests include use of Standard Celeration Charts (SCC) within Response to Intervention model to improve academic fluency, use of Precision Teaching with children with Autism, EBD and other behavior disorders and developing and implementing programs that are based on the principles of Applied Behavior Analysis with adolescents with severe problem behaviors.
Sylvia Aquino, M.S., BCBA-LBA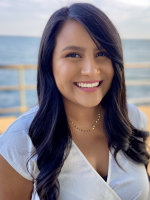 Instructional Faculty
PSY 557: Behavior Change Procedures and Systems Support
Sylvia Aquino is currently an assistant clinical supervisor for the SSAIL Center, a social skills university-based clinic providing services to the greater Milwaukee area. Aquino supervises master-level students working towards their hour requirements to sit for the behavior analyst board certification exam. Her focus is on teaching students to have a thorough conceptual understanding of behavior analysis. In her practice and supervision, she works to highlight consumer cultures, values, preferences and teaching responses that will help individuals reach their goals.
She is currently a graduate pedagogical assistant for undergraduate- and graduate-level courses at Marquette University, and before that, she held the same role at CSUN. Her research includes the understanding of and how to teach complex social and conversational skills, and she is a recipient of the Society for the Experimental Analysis of Behavior - Diversity Scholar in 2020.
Aquino possess a Master's Degree in Applied Behavior Analysis from California State University, Northridge and a Bachelor's Degree in Psychology from California State University, Channel Islands. She is a doctoral student at Marquette University under the mentorship of Dr. Stephanie Hood.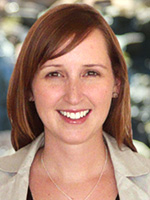 Office Location: ST 307
818.677.6338
debra.berry.malmberg@csun.edu
Dr. Malmberg is an associate professor in the psychology department at CSUN. She received her bachelor's degree in psychology from Davidson College and her Ph.D. in applied developmental psychology from Claremont Graduate University. Dr. Malmberg teaches the Special Topics course in Behavior Analysis in the CSUN MS-ABA program in addition to advanced undergraduate course-work in applied behavior analysis, learning and behavior, and developmental psychology. Dr. Malmberg is a board certified behavior analyst (BCBA-D), and her training includes experience working at the New England Center for Children and the Claremont Autism Center. She has worked extensively with children with autism and related disorders, developing and supervising intervention programming, designing parent education programs, and consulting with school districts and international centers. Dr. Malmberg is the director of the CSUN Autism Center, a research and treatment center for children with autism spectrum disorders and also serves on the Task Force of the Senate Select Committee on Autism and Related Disorders for North LA County.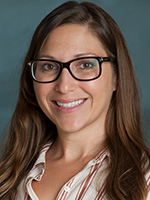 Associate Professor, Department of Psychology
PSY 555: Assessment in Applied Behavior Analysis
PSY 611: Developmental Psychopathology and ABA Interventions
Office Location: ST 321
818.677.2812
tara.fahmie@csun.edu
Fahmie teaches a critical set of skills to improve the lives of children wIth severe problem behavior. She earned her M.A. Applied Behavioral Science from the University of Kansas, and her Ph.D. Psychology (emphasis in Behavior Analysis) from the University of Florida. She has extensive experience in the functional assessment and treatment of behavior disorders in individuals with and without disabilities. 
Fahmie brings her experience working in the field to the classroom, giving students insight into ABA assessment and intervention.  Fahmie has worked in various settings (day programs, schools, group homes) creating behavior intervention plans, implementing behavioral treatments, training staff and families of clients, supervising program implementation, and monitoring individualized goals.  She was a supervisor at the Edna A. Hill Child Development Center; a behavior analyst at the Arc of Alachua County, one of the largest centers in the nation for individuals with the genetic disorder Prader Willi syndrome; and a site coordinator at Sidney Lanier Center for students with special needs. 
PSY 611 will stretch students' understanding of the principles of behavior to different populations (e.g., infants, older individuals, typically developing adults) and repertoires (e.g., clinical disorders).  Her research interests include the prevention, assessment and treatment of severe problem behavior as well as the design and implementation of skill acquisition programs.
She also supervises undergraduate and graduate students who want to acquire certification through the Behavior Analyst Certification Board.  She takes her in-depth, extensive academic background and years of the experience to the classroom, expanding student knowledge in assessment and intervention.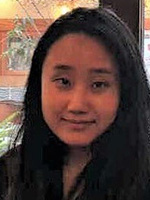 Lecturer, Department of Psychology
PSY 553: Measurement and Experimental Evaluation of Behavior
XBEH 910: BACB Exam Preparation Coursentions
Jin received her Ph.D. in behavior analysis from Western New England University under the mentorship of Gregory Hanley, Ph.D., BCBA-D.  She has applied the principles of learning to improve the lives of individuals for over a decade. Jin also served as an assistant professor of psychology at Eastern Connecticut State University and co-directed the children's sleep program at Western New England University. She received her M.S. training in psychology with an emphasis in behavior analysis under the mentorship of neuroscientists Edmund Fantino, Ph.D. and Hank Schlinger, Ph.D., BCBA-D.
Her education and experience give students insights into becoming effective scientist-practitioners.  PSY 553 prepares students to select and define target behavior, develop accurate and sensitive measurement systems, understand experimental logic underlying single-subject designs, make assessments for orderly changes in behavior through visual inspection of graphic data, evaluate interventions using single-subject designs, and critically evaluate published research.
Jin's scholarly and clinical interests include child development, early life skills, sleep problems, behavioral medicine, behavioral pediatrics, pedagogical tactics for higher education, and function-based interventions.  Her publications include the Journal of Applied Behavior Analysis, with topics such as function-based interventions for severe problem behavior associated with autism.  She brings years of expertise to ABA courses.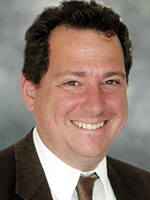 Academic Director, Department of Psychology
Office Location: ST 326
818.677.2964
gary.katz@csun.edu
Dr. Katz received his Ph.D. in clinical psychology from the University of Pittsburgh in 1998 after completing his pre-doctoral clinical internship at the University of Maryland Medical School in the Department of Developmental and Behavioral Pediatrics. A California licensed psychologist, Dr. Katz teaches the Measurement & Experimental Evaluation of Behavior course in the CSUN MS-ABA program and teaches advanced graduate courses in child psychological assessment, child psychopathology, family therapy, as well as an undergraduate core class in statistics and a seminar in clinical psychology. His research interests include psychophysiological aspects of emotion and attention disorders. In addition to his academic work at CSUN, Dr. Katz maintains a private practice in Ventura County working with children, adolescents, and adults with a variety of behavioral, emotional, and learning differences.
Ellie Kazemi, Ph.D., BCBA-D (Board Certified Behavior Analyst-Doctoral)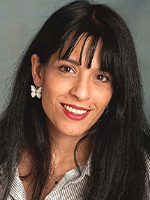 Professor, Department of Psychology
PSY 551A: Becoming a BCBA: Professional and Certification Issues
PSY 629: Philosophy and Concepts of Behavior Analysis
PSY 692A: Seminar in Research Methodology
PSY 696: Culminating Course (Directed Clinical Research)
Office Location: ST 306
818.677.7224
ellie.kazemi@csun.edu
To become a well-rounded, ethical and competent behavior analyst, ABA students need to learn how to find, synthesize, understand and apply research to their practice. Emerging behavior analysts also can take a behavioral lens of the family dynamics, clients' emotional relation and status, and motivational factors.
As a researcher in organizational behavior management (OBM) and behavior analysis, Kazemi teaches students to digest and think critically about all types of research. She earned her Ph.D. and M.A. at UCLA, and has a broad scope of practice, giving her the background and expertise in concepts and clinical applications.  Kazemi teaches how to use single-subjects, and group and qualitative research designs, depending on the research question.
She is passionate about teaching and mentorship. As the founder of CSUN's M.S. Applied Behavior Analysis program, she is committed to quality training and supervision for emerging practitioners and those who aim to become future leaders in the field.