All courses are taught by California State University, Northridge faculty from the nationally recognized Department of Psychology.
Peter Adzhyan, Psy.D., L.E.P., BCBA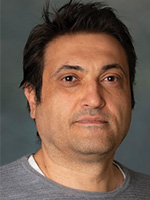 Off-site practica supervisor
Dr. Adzhyan has a master's degree in school psychology and a doctorate in educational psychology. He is a Board Certified Behavior Analyst (BCBA) and Licensed Educational Psychologist. Dr. Adzhyan is a full-time school psychologist for Los Angeles Unified School District and has nine years of experience working with children and adolescents in various educational settings. As a BCBA, Dr. Adzhyan works with school psychologists, teachers, paraprofessionals, parents and students conducting Functional Assessments, trainings, developing and implementing behavioral intervention plans for students with autism, ADHD, Emotional Behavioral Disorders (EBD) and other behavioral disorders. Dr. Adzhyan also works with children and adolescents with severe problem behaviors such as self-injury and aggression within and outside of public school settings. Dr. Adzhyan teaches the Functional Assessment and Behavior Change Procedures and Systems Support course in the CSUN MS-ABA Program, and as part-time faculty at CSUN and Alliant International University, Dr. Adzhyan has taught undergraduate and graduate courses on assessment, single-subject designs, program development and learning theories. His research interests include use of Standard Celeration Charts (SCC) within Response to Intervention model to improve academic fluency, use of Precision Teaching with children with Autism, EBD and other behavior disorders and developing and implementing programs that are based on the principles of Applied Behavior Analysis with adolescents with severe problem behaviors.
Marlesha Bell, Ph.D., BCBA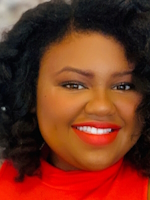 PSY 552: Principles of Applied Behavior Analysis
PSY 525AB: Advanced Psychological Measurement
Dr. Bell received her bachelor's in psychology at California State University, Northridge (CSUN). Additionally, she earned her master's in Applied Behavior Analysis (ABA) from CSUN and her Ph.D. in ABA from the University of South Florida. A majority of her research experience consists of assessing and treating severe problem behavior in autistic populations. Clinically, she has had the pleasure of working with neurodiverse populations in home, school and clinic settings for 15 years.
Dr. Bell is developing her research lab called Changing Pathways which conducts research in two areas. The first area is a novel research line that focuses on teaching children consent skills through the lens of personal boundaries. This line of research, although novel, has resulted in Dr. Bell receiving the Florida Association of Behavior Analysis (FABA) B.F. Skinner Foundation Grant Award and the American Psychological Association (APA) 25th Division Society of Experimental Analysis of Behavior (SEAB) Applied Dissertation Award. Various extensions of this research could include expanding to neurotypical/neurodiverse populations, various age groups, effective teaching methodology, teacher/parent training, and ensuring generalization of these skills. The second area of research involves developing culturally responsive practices during service provision and mentorship of students. The target population will include various diverse demographics (e.g., race, ethnicity, socioeconomic statuses). Dr. Bell will be accepting students in Changing Pathways Lab starting Fall 2024.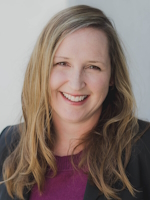 PSY 551: Becoming a BCBA; Professional and Certification Issues
PSY 558: Topics in Behavior Analysis
Dr. Malmberg is an associate professor in the Department of Psychology at CSUN. She received her bachelor's in psychology from Davidson College and her Ph.D. in applied developmental psychology from Claremont Graduate University. Dr. Malmberg teaches the Special Topics course in Behavior Analysis in the CSUN Master of Science in Applied Behavior Analysis program in addition to advanced undergraduate coursework in applied behavior analysis, learning and behavior, and developmental psychology.
Dr. Malmberg is a board-certified behavior analyst (BCBA-D), and her training includes experience working at the New England Center for Children and the Claremont Autism Center. She has worked extensively with children with autism and related disorders, developing and supervising intervention programming, designing parent education programs, and consulting with school districts and international centers. Dr. Malmberg is the director of the CSUN Autism Clinic, a research and treatment center for children with autism spectrum disorders and also serves on the Task Force of the Senate Select Committee on Autism and Related Disorders for North LA County.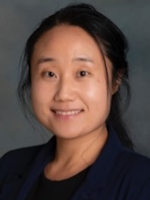 Assistant Professor and Associate Director, Department of Psychology
PSY 553: Measurement and Experimental Evaluation of Behavior
PSY 555: Assessment in Applied Behavior Analysis
PSY 611: Developmental Psychopathology and ABA Interventions
Office Location: ST 304
818.677.7974
chunying.jin@csun.edu
www.behavioralhealthcsun.com
Chunying Jin, Ph.D., BCBA-D, currently serves as an assistant professor in the Department of Psychology and an associate director of the Master of Science in Applied Behavior Analysis program at California State University, Northridge (CSUN). Dr. Jin received her bachelor's in Experimental Psychology from the University of California, San Diego; her master's in psychology with a behavior analysis option from California State University, Los Angeles; and her Ph.D. in behavior analysis from Western New England University. Prior to her current post at CSUN, Dr. Jin resided in New England and served as an assistant professor of psychology at Eastern Connecticut State University and a teaching fellow at Western New England University.
Dr. Jin has published in areas such as the assessment and treatment of sleep problems in young children and function-based interventions for severe problem behavior associated with autism. Her research and clinical interests include assessment and treatment of sleep problems, development and early life skills, prevention of challenging behavior, functional analysis and treatment of severe problem behavior, and evidence-based pedagogical tactics in higher education.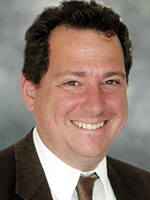 Academic Director, Department of Psychology
PSY600: Ethical Practice with Individuals, Families, and Multidisciplinary Teams
Office Location: ST 326
818.677.2964
gary.katz@csun.edu
Dr. Katz received his Ph.D. in clinical psychology from the University of Pittsburgh in 1998 after completing his pre-doctoral clinical internship at the University of Maryland Medical School in the Department of Developmental and Behavioral Pediatrics. A California licensed psychologist, Dr. Katz has taught the Measurement & Experimental Evaluation of Behavior course and currently teaches the Professional Ethics course in the CSUN M.S. in ABA program.
Outside of the M.S. in ABA graduate program, Dr. Katz teaches advanced graduate courses in child psychological assessment, child psychopathology, family therapy, as well as an undergraduate core class in statistics, classes in abnormal psychology, and a senior capstone seminar in clinical psychology. In addition to his academic work at CSUN, Dr. Katz maintains a private practice in Ventura County working with children, adolescents, and adults with a variety of behavioral, emotional, and learning differences.
Ellie Kazemi, Ph.D., BCBA-D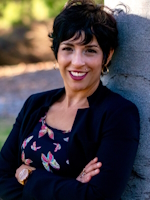 Professor, Department of Psychology
PSY 650: Organizational Behavior Management
PSY 629: Philosophy and Concepts of Behavior Analysis
PSY 692A: Seminar in Research Methodology
PSY 696: Culminating Course (Directed Clinical Research)
Office Location: ST 306
818.677.7224
ellie.kazemi@csun.edu
Dr. Kazemi is the founder of the M.S. in ABA program at CSUN. She spent the first 10 years of her career applying everything she knew from an organizational behavior management perspective to develop and nurture the program. The compilation of the work she and her colleagues did to provide structured, high-quality supervision to CSUN students led to them writing the first fieldwork supervision book in behavior analysis. Now that CSUN's program is well-established and has an incredibly strong team of faculty and many stellar alumni, she teaches in the program and has returned to her research, consultation, and community work.
She is invested in helping organizations create safe, diverse, and solution-oriented work cultures. She has learned the value of a competent, satisfied workforce in her roles on large national multidisciplinary grants (e.g., with FEMA and NASA), executive leadership teams, and innovative technology start-ups. From everything she has learned, effective supervision and professional development of teams are essential.
Currently, she is involved in several projects related to outcomes, technology-enhanced systems, and simulation-based learning and evaluation. She is passionate about leveraging technology (e.g., extended reality, robotics, and AI) to make data-based decisions and provide high-quality skill development opportunities. She imagines a world where practical, efficient, and effective training is affordable and available to every service provider.
Brian Rice, M.A., BCBA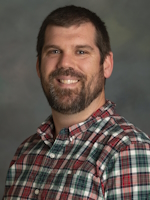 PSY 697ABA: Directed Comprehensive Studies/Exams
Brian Rice, M.A., BCBA, received his master's in Clinical Psychology from California State University, Northridge (CSUN) and has been a board-certified behavior analyst (BCBA) since 2011. Brian has served as a practica instructor in the CSUN Master of Science Applied Behavior Analysis program since 2014 and as a part-time faculty in CSUN's Psychology Department since 2015. In his role as a part-time faculty, he teaches undergraduate coursework on developmental psychopathology and serves as the instructor for the graduate program's culminating oral examinations. In addition, Brian serves as the Director of Education and Professional Development at Easterseals Southern California. In this position, Brian manages all university partnerships, internship programs, and serves as the supervisor for behavioral interns within the organization. Lastly, he co-authored a book on supervising budding behavior analysts in conjunction with Dr. Petros Adzhyan and Dr. Ellie Kazemi.