Faculty
Talin Bakalian, RN, MSN
Biography coming soon.
Jon Christensen, Ph.D., RN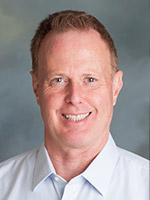 An assistant professor in the Department of Nursing, Dr. Christensen has been teaching in the CSU system for more than 15 years. Christensen's clinical experience is extensive, with work that includes operating room (OR), newborn intensive care (NICU), pediatric oncology, as well as medical and surgical nursing. His research focuses on HIV/AIDS, stigma, LGBT health, and end-of-life decision making.
Christensen possesses a Ph.D. from the University of San Diego; an MSN from Brigham Young University; and a BSN from Weber State University.
Nursing allows one to make a difference every day by interfacing with others in their most vulnerable moments: birth, death, disability, and illness. To be able to make a difference in people's lives during these times is a gift. Jon Christensen
The purpose of life is not to be happy. It is to be useful, to be honorable, to be compassionate, to have it make some difference that you have lived and lived well. Ralph Waldo Emerson
Rosine Der-Tavitian, DNP, RN, PHN, CNS, MSN, MPH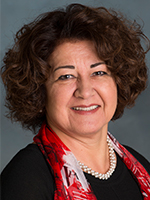 Dr. Der-Tavitian is a clinical coordinator and lecturer in the Department of Nursing. Her research explores the connection between stress levels and academic performance. This, in addition to her other research, has helped her to refine how she approaches teaching and nursing. Der-Tavitian has been recognized by various high-ranking figures for her exceptional work in the field.
She received her DNP from the CSU Consortium (Long Beach, Fullerton, and Los Angeles); her APRN, PHN, CNS, MNS, and MPH from CSU Long Beach; and her RN from the American University of Beirut.
Nursing education is without borders. It is the individual who sets the limit of his/her education. I consider myself a lifelong learner and teach by sharing my experiences as an educator. I also support students who are willing to explore the limits of nursing education. Rosine Der-Tavitian
Laurie Gelardi, DNP, RNC, NNP, CPNP, CCNS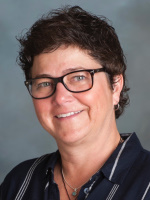 Assistant Professor, Department of Nursing
NURS 302: Basic Pathophysiology
NURS 315: Pharmacology and Self-Care Agency
NURS 443/L: Nursing Care of Children and Clinical Lab
Galardi has extensive education in the nursing field and brings decades of experience to her classes. In addition to holding a doctorate of nursing practice from the University of Colorado, Colorado Springs, she is a registered nurse certified, neonatal nurse practitioner, certified pediatric nurse practitioner, and critical care nurse specialist. She earned her post-master's Neonatal Nurse Practitioner Certificate from the University of Missouri, Kansas City; and her bachelor and master's degrees in nursing from California State University, Los Angeles. Gelardi teaches the vital importance of pathophysiology to nursing, explains how pharmacology sets the knowledge base for medication administration, and has in-depth expertise in pediatrics and the care of pediatric patients.
Marianne Hattar-Pollara, Ph.D, RN, FAAN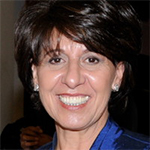 Biography coming soon.
Rebekah J. Howerton Child, Ph.D., RN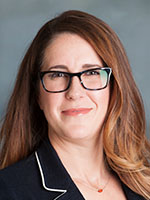 Chair of the Department of Nursing, Dr. Child has more than a decade of clinical experience, primarily at Cedar-Sinai's Emergency Department, where she worked as a clinical nurse and educator. She is widely published in the field and has presented her findings at numerous conferences.
She earned her Ph.D. from UCLA; her MSN in Nursing Education from Mount St. Mary's; and her BSN from USC.
My favorite part about ABSN students is the life experience they bring with them to the program. Their stories are rich with history, varied viewpoints and a fresh outlook on health care. No two are the same; the only similarities are their persistence and dedication to nursing as their future profession. It is truly a joy to teach every ABSN student and cohort. Rebekah J. Howerton Child
Samira Moughrabi, Ph.D., RN, CNS, FNP, AGPNP
Dr. Moughrabi is the director of the ABSN program. In addition to her academic background, Moughrabi has more than 20 years of experience in patient care settings. In her career, she has supervised the care of diverse patients, including critically ill, transplant, dialysis-dependent, and internationally transported.
Moughrabi's research interests include preventative care, cardiovascular disease, minority student success and nursing education. Her work, which has been published in multiple peer-reviewed journals, is funded by the National Institutes of Health, the National Institutes of Nursing Research, Song Brown and others.
She received her Ph.D. from UCLA; her FNP/AGPNP from CSU Los Angeles; her MN from UCLA; her BSN from AUB; and her Certificate in Genetic Training from NIH.
The success of graduating compassionate, competent and safe nurses is not only the result of the quality of CSUN's nursing faculty, but also of the high caliber of students in the program. CSUN nursing students are high achievers, dedicated and passionate about nursing. I feel a great joy sharing my knowledge and experience. But the greatest reward is seeing my students graduate, pass their NCLEX exam on the first attempt, and get hired by our community health care facilities. Samira Moughrabi
Zamine Naccashian, Ph.D.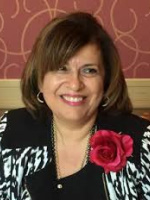 Associate Professor, Department of Nursing
NURS 307: Health Assessment and Lab
NURS 307L: Health Assessment Lab
NURS 427L: Dynamics of Nursing Leadership and Leadership in Nursing Lab
NURA 307 and 307L establish a solid foundation for the practicing nurse to utilize the proper skills of physical assessment techniques to evaluate the health status of patients. NURS 427L has students identifying and evaluating a clinical situation that needs improvement. They also design a change process to improve performance.
Naccashian's education and recognition give her expertise in teaching health assessment and leadership. Her nursing accomplishments include serving as a family nurse practitioner, geriatric nurse practitioner and certified diabetes educator, and holding board certification in advanced diabetes management. She has been widely recognized for her dedication, including receiving the President's Leadership Award for community service by the Armenian American Medical Society; Community Contribution and Success in the Chosen Career recognition by the Western Diocese of the Armenian Church; the Women Achiever Award by Business Life Magazine; and the Ann Ogden Smith Award for Scholastic Excellence and Community Service by the Ladies Auxiliary Guild, American University of Beirut Medical Center.
She earned her Ph.D. Nursing from Azusa Pacific University and her Master of Science Nursing; Primary Ambulatory Care: Family Nurse Practitioner, Geriatric Nurse Practitioner from UCLA. Naccashian's experience includes coordinating the licensing process for point-of-care testing of blood work; coordinating volunteer nurse recruitment and task assignments; training volunteer nurses; and compiling, analyzing and presenting data at professional conferences. She brings her expansive academic background and work experience to the Accelerated Bachelor of Science Nursing program.
A-BSN students are motivated and goal oriented. They come with solid foundation of knowledge and are determined to succeed academically. CSUN Department of Nursing reputation opens wider opportunities for our graduates to be marketable. Zarmine Naccashian