Doris Abrishami, EdD, BSRT, (R)(M), ARRT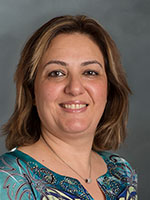 Associate Professor, Department of Health Sciences
XRAD 901: Cross Sectional Anatomy
XRTP 904: CT Clinical Education
Abrishami earned her doctorate of education at CSUN and has taught at CSUN since 2000. She is a practicing imaging professional in the community and values patient care. Students in her class get the benefit of her extensive technical expertise as well as her understanding of effective teaching methods. She has been a certified radiologic technologist for more than 20 years and teaches both face-to-face and online courses. Her research interests include effects of cultural competency education on radiography students and imaging technologists. She has presented on the topic of cultural competency at state and national conferences and has written on the subject in the Radiologic Technology Journal and International Journal of Health, Wellness and Society.
Jennifer Little, Ed.D., MSRS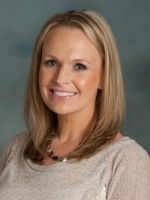 Assistant Professor, Department of Health Sciences
XRAD 902: Cross-Sectional Pathology
Little has been a clinical coordinator and instructor in the Bachelor of Science Radiologic Sciences for more than 10 years. In addition to her doctorate of education from CSUN, she has a Master of Science Radiation Sciences from Loma Linda University, and advanced certification in CT and MRI. She has taught courses related to medical imaging, computed tomography, pathophysiology, pathology and research seminar courses. She also is a practicing MRI technologist with more than 14 years of experience, specializing in protocol building and breast, trauma and cardiac imaging.
Little brings her educational background and work experience to XRAD 902. The course helps the student understand the human body as a whole and the interconnection within different imaging modalities. She teaches how to apply the pathophysiology concepts learned in this class to everyday patient scenarios. The technologist's purpose is to provides patients with the best patient care, and to provide the physician with the appropriate images to help them with proper diagnosis. Little teaches students how to understand the physiology of the body so they can become patient advocates, critical thinkers and leaders in the imaging field.
Lisa Naugle, BSRT, CRT, (R)(M)(CT), ARRT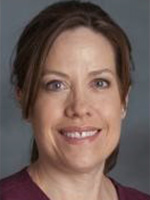 MRI Clinical Coordinator
XRTP 906: MRI Clinical Education
Naugle has a Bachelor of Science Radiologic Technology (BSRT) from CSUN and has served as a clinical coordinator for CSUN's Bachelor of Science Radiologic Sciences program since 2014. She has been an MRI technologist since 2000. As Lead MRI Technologist at Northridge Hospital Medical Center, Naugle brings high-level experience in the workplace to XRTP 906. The class gives the student an opportunity to work side by side with an MRI technologist to learn MRI safety considerations, protocols, patient care and techniques in a clinical setting. Students will get the opportunity to obtain the 125 MRI clinical exam hours required for the ARRT (American Registry of Radiologic Technologists) MRI Certification Exam.
Iisha Coleman, BSRT, (R)(M)(CT)(MR)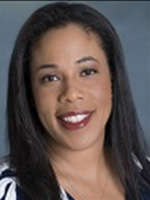 Iisha Coleman received her Bachelors of Science degree in Radiologic Technology with a minor in Leisure Studies and Recreation from California State University, Northridge in 2000. Immediately after graduation, she was hired at a medical facility where she worked as an x-ray/mammography tech and later promoted to an outpatient surgery center as a supervisor. Over the years she has worked as a multi-modality technologist and have experience in all areas of Radiology with her expertise being in MRI, Mammography and CT. In August 2016, she became a clinical coordinator/lecturer for California State University, Northridge BSRS program. Currently, She is also a clinical coordinator for the Radiologic Technology certificate program. Ms. Coleman holds advanced certifications in mammography, CT and MRI. She is an active member of the California Society of Radiologic Technologist (CSRT) American Society of Radiologic Technologist (ASRT) and the CSUN Radiologic Sciences Alumni Association chapter. She serves as a mentor for the CSUN HHD faculty mentorship program and the CSUN Under Armour mentorship program for student athletes.