Bingbing Li, Ph.D.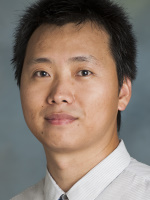 Associate Professor, Department of Manufacturing Systems and Engineering Management
XSM 901: Smart and Additive Manufacturing
XSM 905: Smart Manufacturing Pilot Project
Dr. Bingbing Li teaches undergraduate and graduate courses in Manufacturing Systems Engineering. His research includes sustainable manufacturing, sustainability analysis of nanotechnologies, life cycle assessment, additive manufacturing (RP, 3D printing, laser additive manufacturing in remanufacturing), and CAD/CAM. He is the Director of Laboratory for Sustainable and Additive Manufacturing (LSAM). Dr. Li received the Outstanding Engineering Achievement Merit Award from San Fernando Valley Engineers' Council in 2018 and Outstanding Contribution Award from CSUN's China Institute in 2021. He has authored over 40 research articles and book chapters. Dr. Li's research has been supported by federal grants from the Department of Defense, National Science Foundation, and DOE-Clean Energy Smart Manufacturing Innovation Institute (CESMII). He is an active reviewer for 10 international journals.
Xiyi Hang, Ph.D.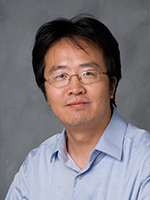 Professor, Department of Electrical and Computer Engineering
XSM 902: Data Analytics and Processing
Dr. Xiyi Hang is a professor of electrical and computer engineering at California State University, Northridge. His current research interests focus on deep learning and its application in biomedicine and smart manufacturing. He has more than 30 publications and has been a PI on one external grant from the Department of Defense, and a Co-PI on two external grants from DOE-Clean Energy Smart Manufacturing Innovation Institute (CESMII). He is also a recipient of a research fellowship from the College of Engineering and Computer Science. Dr. Hang received both his master's and doctoral degrees in biomedical engineering from Ohio State University.
Jimmy Gandhi, Ph.D.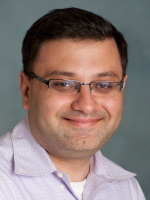 Associate Dean, Tseng College
Associate Professor, Manufacturing Systems Engineering & Management
XSM 904: Digital Supply Chain
Dr. Gandhi teaches classes in quality management, innovation and entrepreneurship, lean manufacturing, supply chain management and systems engineering and management. He also developed and taught the MSEM department's class on Engineering Sustainability. He is the co-author/editor of several chapters in two books on Risk Management and Case Studies in Systems Engineering. Additionally, he developed new courses in the engineering management field which are offered in the MSEM Department. His current research focuses on areas of innovation and entrepreneurship, engineering education, lean manufacturing and quality management. Dr. Gandhi has over 50 peer-reviewed publications in various conferences and journals related to the engineering management domain. He has received teaching awards from Stevens Institute of Technology and The American Society of Engineering Management and has brought in over $500K of external funding since he has been at CSUN. Dr. Gandhi also serves as the assessment coordinator for the MSEM Department and is on various other committees at the department, college and university level.