NEWS AND EVENTS
VITA Ready to Help Taxpayers Now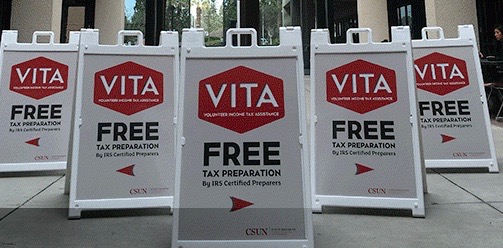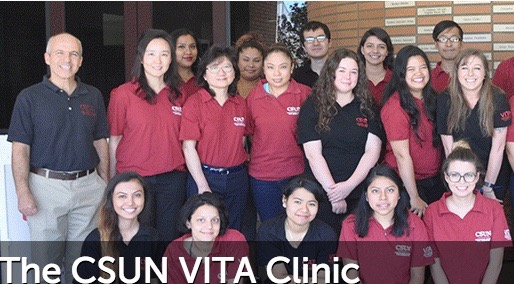 (February 20, 2017) - Tax season is upon us, but don't despair.  Help is on the way. The Bookstein Institute's VITA program provides free help on campus and across the San Fernando Valley to low-income taxpayers. Students from the David Nazarian College of Business and Economics and the Master of Science Taxation program will take you step by step through completion of the necessary tax forms.
"VITA aims to provide excellent quality, cost-free tax preparation service for the low-income community, as well as serving as an excellent learning opportunity for students here at CSUN," said Rafi Efrat, Ph.D., Director of the Bookstein Institute for Higher Education in Taxation. "Last year almost 300 CSUN students provided free tax preparation services to more than 3,600 low-income taxpayers."
This year, VITA expects to reach more than 4,000 taxpayers. So before the April 18 filing deadline, make an appointment for Canoga Park, North Hills, Pacoima, Panorama City, San Fernando, Sun Valley, Sylmar or Van Nuys sites.  Or get help right on campus.  
Click here for more details.