NEWS AND EVENTS
Visiting International Students Tackle Summer Classes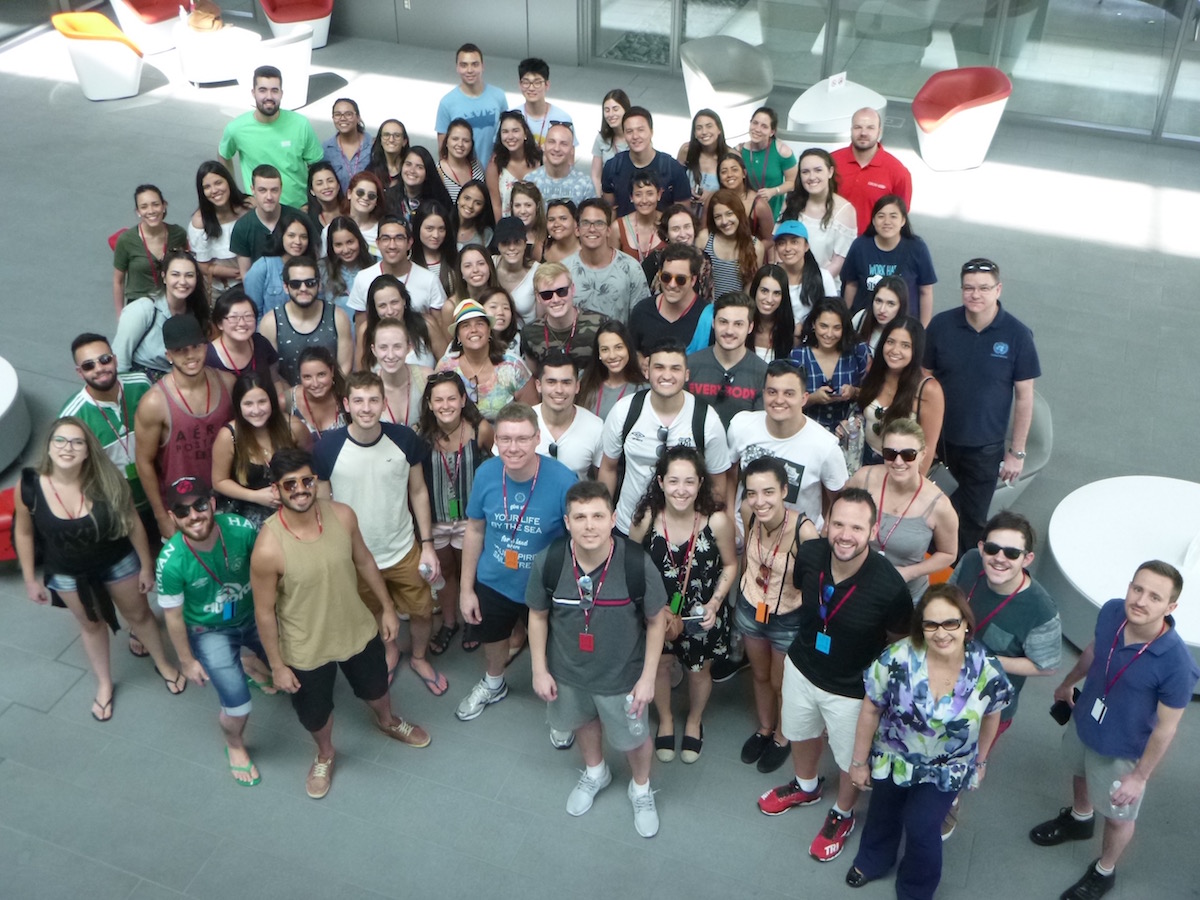 CSUN welcomes students from around the world for Summer study in July! The Tseng College partners with the International Business School of São Paulo, Brazil to offer a three-week, intensive summer program.  Eighty-six visiting students will take classes in communication, design and innovation;  design thinking; and digital companies and e-business revolution.
In addition to coming from Central and South America, the group includes students from the Czech Republic, Ireland, Kenya, Lithuania, Mexico, the Philippines, Spain and the United Kingdom. "They will stay in our on-campus housing and will be fully immersed in the CSUN campus experience", said Vanessa Andrade, associate director of international partnerships and programs development for the Tseng College.
But they won't just sit in Extended University Commons classrooms.  They'll visit Southern California sites, chat with business executives and get immersed in local culture.  "The courses are designed to provide experience and real-world scenarios and experiential learning", said Jane Sun, director of international programs and partnerships for the Tseng College. "There are interactive workshops that include lots of group work, presentations and projects.  We also coordinate company visits so that students can engage with executives from prominent companies in Los Angeles."
Welcome to all!