NEWS AND EVENTS
A Visit from Bahrain
From the other side of the world, partners visit the CSUN campus.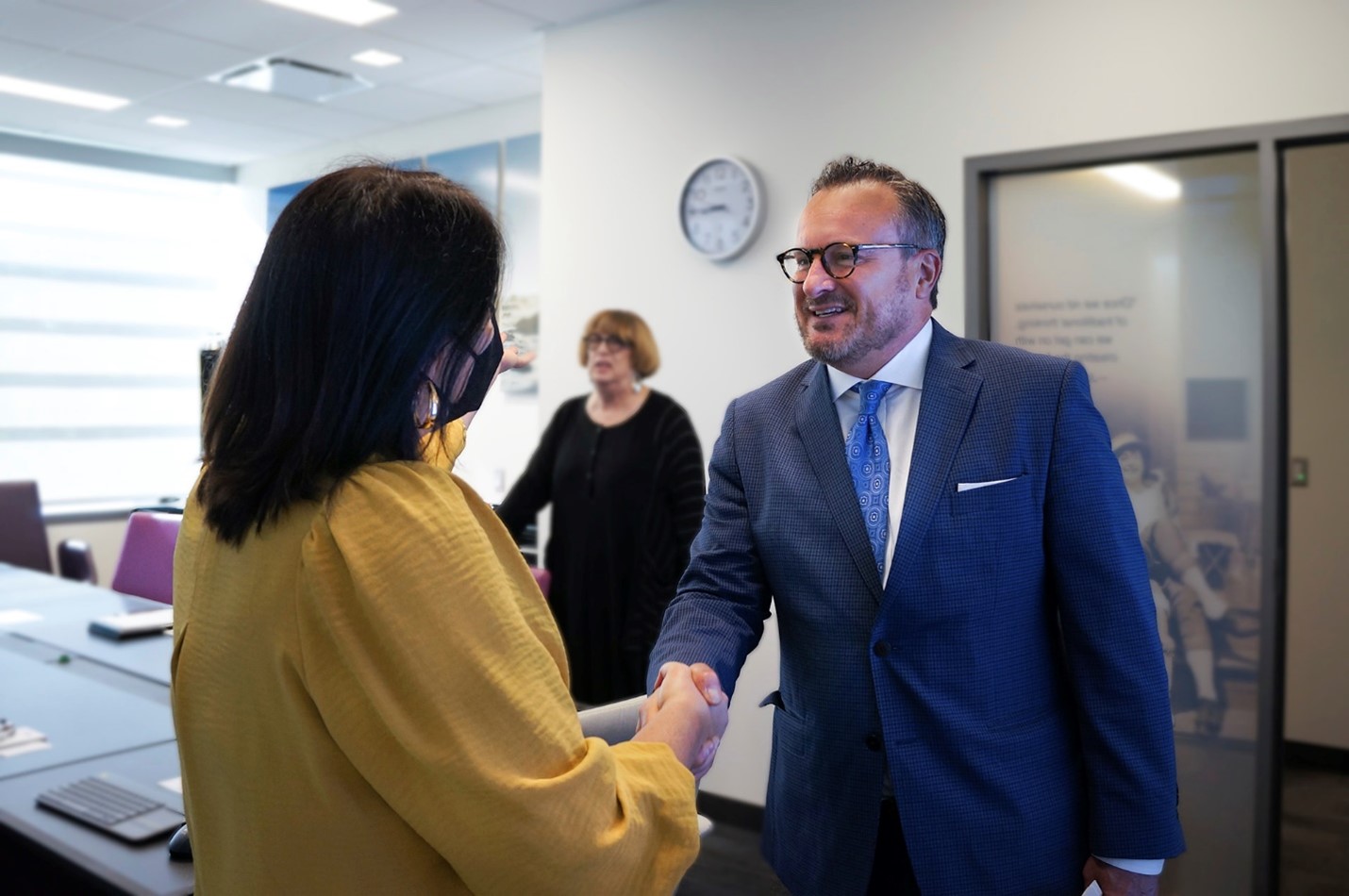 Last Wednesday, CSUN played host to several out of towners – one of them, the President of the American University of Bahrain (AUBH), Bradley J. Cook. Joining him was Ahmed Mitwalli, Executive Board Member and Chief Strategy Officer of ESOL Education.
The visit, although friendly, marked a significant milestone. In 2021, CSUN and AUBH formalized a major, multi-institutional partnership. Wednesday's visit is the first time since completing the agreement that President Cook has set foot on campus. (The first time ever, actually.)
The arrangement, developed in cooperation with Esol Education, is unlike any other in CSUN's history. Part of a ten-year renewable contract, this partnership aligns the AUBH curriculum with CSUN's innovative programming. And as a result of this new alliance, AUBH is now the first comprehensive, purpose-built, American-style university in the Kingdom of Bahrain.
With the agreement in place, AUBH students can experience a broad range of new programs and international experiences, including attending summer programs or enrolling full-time at CSUN – or vice versa for CSUN students studying in Bahrain.
During Cook's visit, he and Mitwalli toured several buildings, including the Extended University Commons, where they met with Joyce Feucht-Haviar, Dean of the Tseng College, plus the rest of her executive team.
The two later met with the deans of the College of Engineering and Computer Science and the David Nazarian College of Business and Economics. And to cap the event, Cook and Mitwalli linked up with President Ericka D. Beck and Provost Mary Beth Walker.
President Cook has more than thirty years of distinguished international and regional experience in higher education across the U.S. and the Middle East.
The Kingdom of Bahrain is a nation located on the southwest coast of the Persian Gulf.