NEWS AND EVENTS
Top Five Reasons to Enter a Graduate Program
Why you should pursue an advanced degree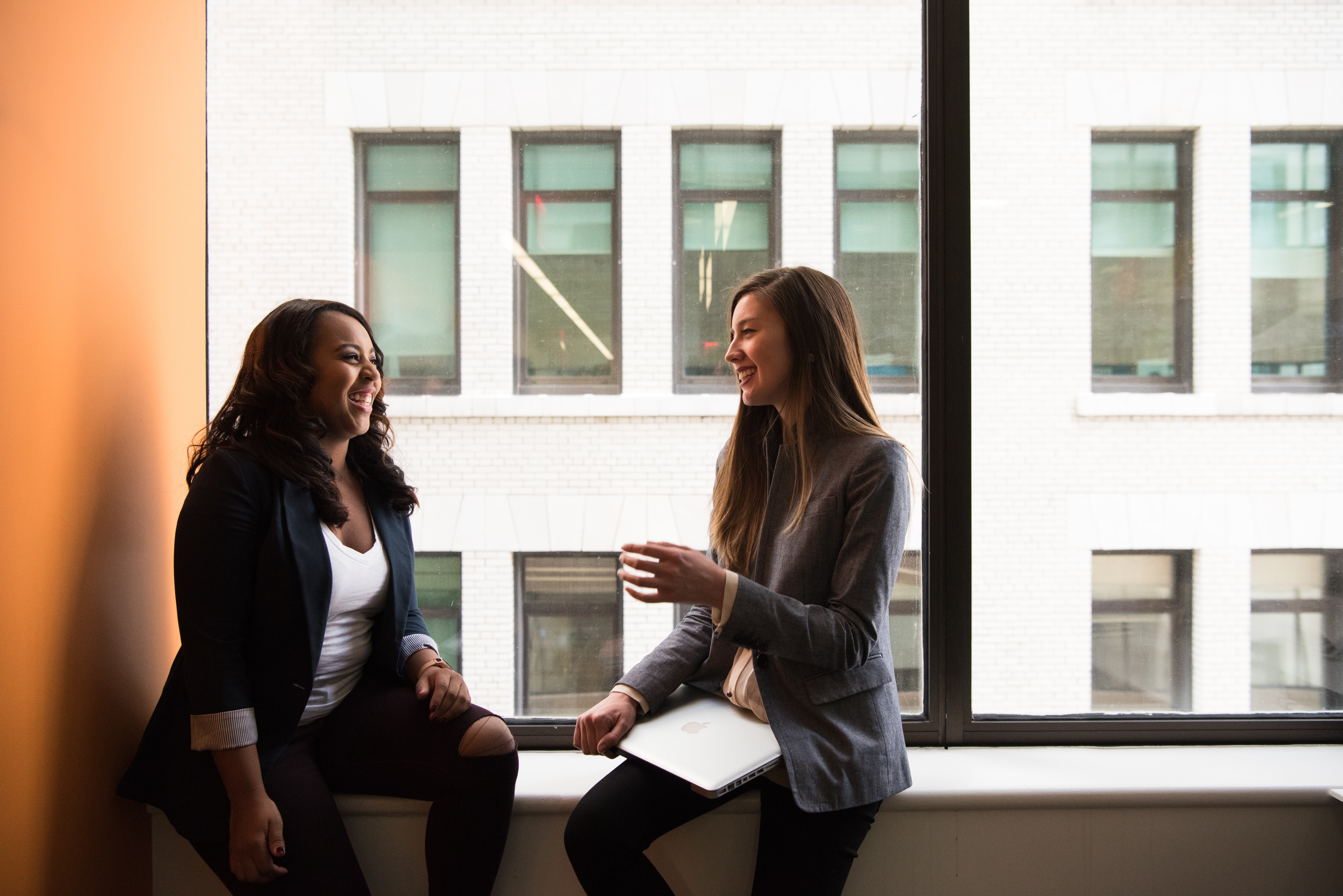 Are you wondering if a master's degree is a worthwhile pursuit?
Undoubtedly, getting a master's degree has many benefits. It can increase your earning potential, deepen your knowledge, and expand your professional network. During grad school, you can enhance your personal and professional development to stand apart and thrive in today's highly competitive and fast-changing marketplace.
Whether you're looking to advance in your current field or change careers entirely, an advanced degree can help you open new doors and develop a well-rounded skill set.
1. Increase your earning potential
It's simple: the more education you have, the more you'll make.
According to the U.S. Bureau of Labor Statistics, in 2021, professionals with a bachelor's degree earned a median weekly wage of $1,334, while holders of a master's degree earned $1,574, and those with a doctoral degree earned $1,909.
The 20 percent difference in average weekly salary is a powerful cumulative boost in income. The pay gap widens further for professionals with a doctoral and professional degree, who earned about 43 percent more than those with a bachelor's degree.
Earning a graduate degree can also open up opportunities for additional income. You could provide consultations or teach in your field at a university or college. Online learning has experienced exponential growth over the last decade, increasing the popularity of online teaching as a side gig.
2. Deepen your knowledge and expertise
With a graduate degree, you'll acquire the skill set needed to land high-level positions, which typically require advanced education and proficiency.
In and out of the classroom, hands-on learning provides you with real-world experience to practice new methods and innovative approaches while developing feasible solutions and strategies. In most grad programs, courses and activities provide you with practical knowledge that you can apply to your current or future job. By continuing your educational journey, you can significantly boost your career prospects.
3. Make connections and build relationships
Networking in graduate school boosts your chances to jumpstart your career. From finding new job opportunities to receiving social support, a solid network sets you up for academic and professional success.
Graduate course work and activities allow you to connect on a more personal level with classmates and professors. Down the road, these connections can play an important role in your career advancement.
In addition to in-class networking, most graduate programs feature online and face-to-face events, where you can meet guest speakers and other industry professionals. Getting involved goes a long way in building your professional network, whether in person or online.
4. Stay on top of the fast-changing market
In response to rapid changes in the market, employers now expect more from prospective hires. A bachelor's degree, for example, is the minimum requirement for many part-time and full-time positions, even in fields where it's not crucial. Likewise, a master's degree is often mandatory for high-level, managerial positions – regardless of the industry.
Graduate school provides the powerful educational experience that working professionals like yourself need to play meaningful roles in evolving industries.
Employers desire more well-educated employees for another reason, too: it's a continuous return on investment. Advanced education, especially in technical fields like engineering, means cutting-edge knowledge – how to implement a new system, for instance, or enact a change in policy. Having personnel able to lead new initiatives is invaluable to a company's bottom line.
And that's why many offer tuition reimbursement programs. Ask your employer if they'll help pay for your graduate school costs. You might be surprised at what's available.
Moreover, data from the U.S. Bureau of Labor Statistics shows that, in 2021, the unemployment rate for holders of a master's degree is 2.6 percent compared to 3.5 percent for those with only a bachelor's degree. Unemployment rates among those with a doctorate and professional degrees, 1.5 and 1.8 percent, respectively, are approximately fifty percent lower than that of bachelor's degree holders. While holding a graduate degree doesn't guarantee success, it increases the chances to stand apart and thrive in today's highly competitive marketplace.
5. Personal development
Graduate school allows you to enhance your credibility in your field while gaining respect and recognition. There's no doubt that a master's degree makes a difference on a resume or curriculum vitae. It emphasizes your in-depth knowledge of an industry and shows your resilience, commitment, and dedication – essential skills that successful and innovative leaders have in common.
Graduate school offers you a unique opportunity to learn new strategies, overcome challenges, improve engagement skills, and increase self-awareness. It's vital to be aware of your skills and abilities to maximize your strengths and foster rewarding and productive relationships with executives and employees.
But more than anything, through graduate school, you'll develop the most valuable skill of all: how to continuously learn.