NEWS AND EVENTS
Reimagine Your Academic Journey with CSUN
New academic possibilities for former CSUN students.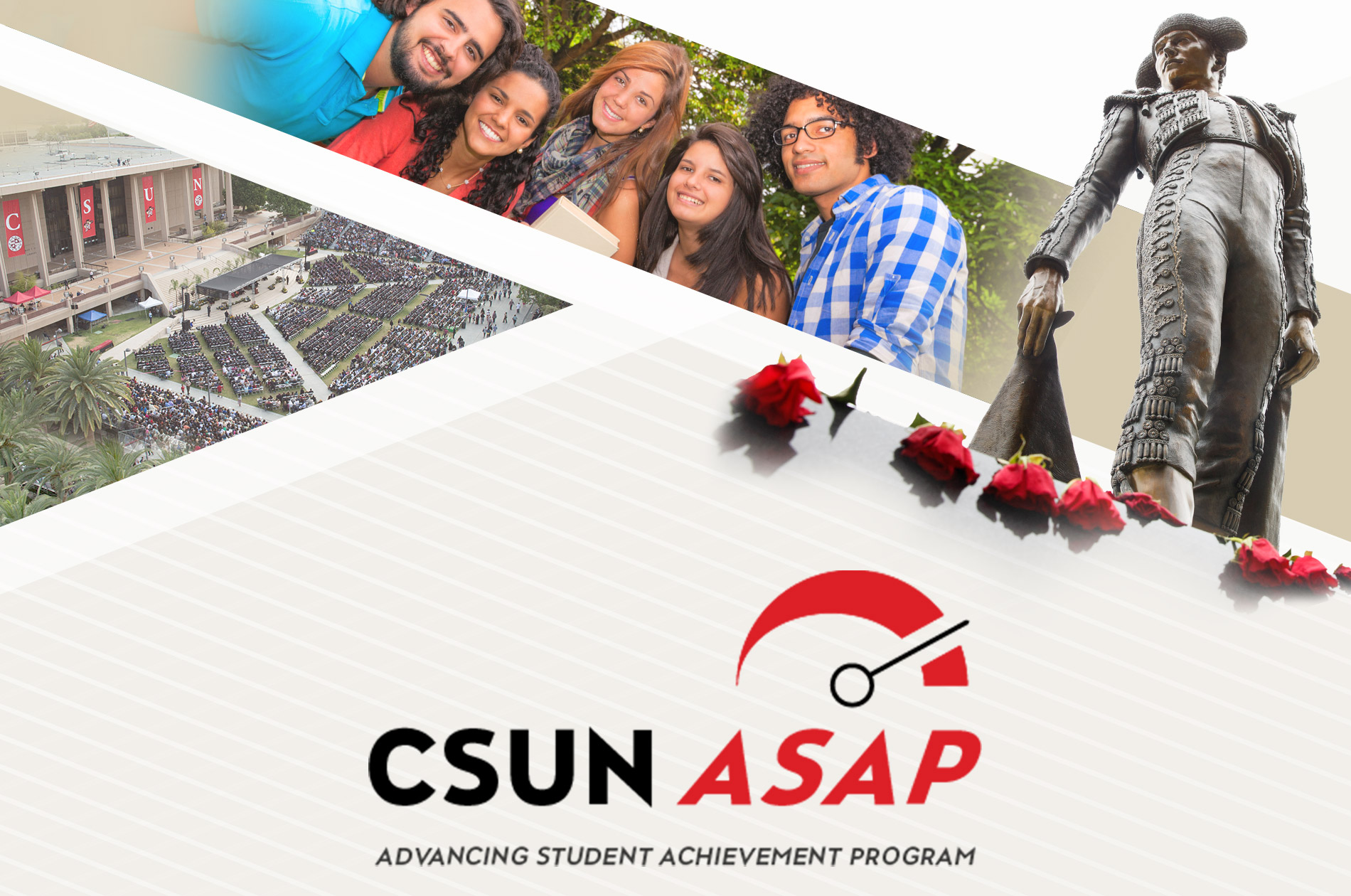 Not every CSUN student's academic journey follows a straight path. Some graduated as planned. Many simply had to pause their academic pursuits along the way and need help to restart. And some faced academic challenges and need assistance finding the right path to successful degree completion.
That's why CSUN, in tune with the diverse academic trajectories of our students, is now offering the Advancing Student Achievement Program (ASAP) – an opportunity for all Matadors to take advantage of CSUN's remarkable academic strengths and specialized support services to achieve their current educational goals.
ASAP is not just about taking the next steps on your journey. It's an invitation to rejoin the CSUN academic community via a new program, which was specially crafted with a deep commitment to each ASAP student's unique aspirations and challenges.
From day one, ASAP students work with program staff and CSUN advisors to consider the full range of the university's courses and move toward their goals.  
For those with the goal of degree completion, ASAP students can earn up to 24 credit units before formal reenrollment that can then be applied to the degree after reenrollment.  For those planning to enroll in a graduate degree, ASAP offers students the ability to complete prerequisite course and/or earn up to 9 credit units before enrollment that can be applied to the master's degree.
But what truly sets ASAP apart is its exceptional level of student support. As part of the program, ASAP students work with university advisers to craft academic plans that align with each student's individual goals.
With ASAP, we invite you to rewrite your academic story. No matter what path you're on, the program can help you navigate today's rapidly changing economic and societal realities. CSUN is the right place for formerly enrolled, traditional university students as well as those who wish to be part of CSUN academic world across their career- and life-spans.
ASAP is ready to welcome you back to CSUN's dynamic contemporary learning community.  
 
Find out more now: go.csun.edu/ASAP.