NEWS AND EVENTS
Present Your Student Research at CSUNposium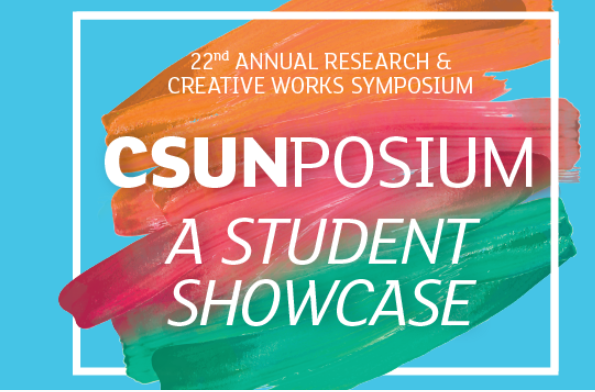 CSUN students, if you're planning or doing research in your field, take part in the Annual Student Research and Creative Works Symposium! Whether you're an undergraduate or graduate student in any field, get recognition for your projects and creative activities. Share the results with students, faculty and officials throughout campus at a conference April 6, 2018. Students from colleges and departments all over campus will design and display posters reflecting their work, give overviews about their research, and describe real-world applications. Top projects win cash prizes. 
The Office of Research and Graduate Studies hosts the annual CSUNposium at the University Student Union. It's becoming so popular that it drew nearly 200 entries last year. The room gets filled with enthusiastic students who share their discoveries. 2016 presentations included diverse topics such as water resource management, health education, language transfer, ocean acidification and water flow, the role of biomarkers in cancer, teaching those with developmental disabilities, genetics, Chopin Piano Concerto No. 1 in E Minor, and entertainment media perceptions about social media. 
With categories such as Behavioral and Social Sciences, Biological and Agricultural Sciences, Business, Creative Design, Education, Engineering and Computer Science, Health, Humanities, and Public Administration, you can take part no matter what degree you're pursuing. Don't let your hard work sit in a notebook or computer drive, unseen. The application deadline is Feb. 2, 2018, so start getting your ideas together now!