NEWS AND EVENTS
May we have this dance? <3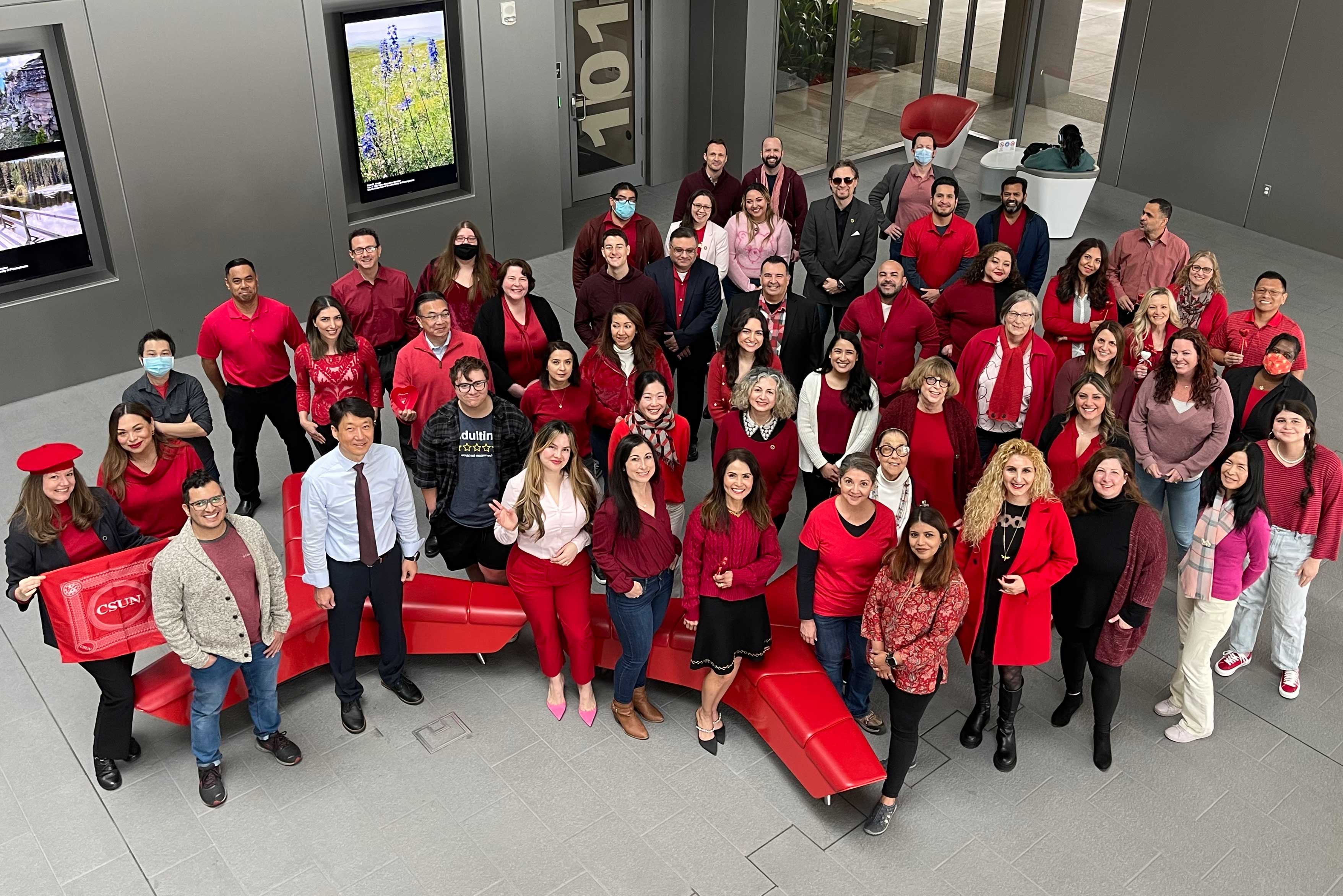 Strike a pose because the Tseng College is feeling the love. The staff assembled in the building's atrium today for a rousing red photoshoot. We think you'll agree: Our photographer, Cupid, is one heck of a shot.
Although it's no box of Sweethearts – you're heartbroken, I'm sure – this ensemble of red coats, pants, jackets, shoes and scarves is our festive consolation.
Here's to all you lovebirds out there.
Happy Valentine's Day,
The Tseng College Staff