NEWS AND EVENTS
For Many Nurses, the Operating Room is the Next Step
With COVID on the decline, surgeries are booming. So is the need for OR nurses.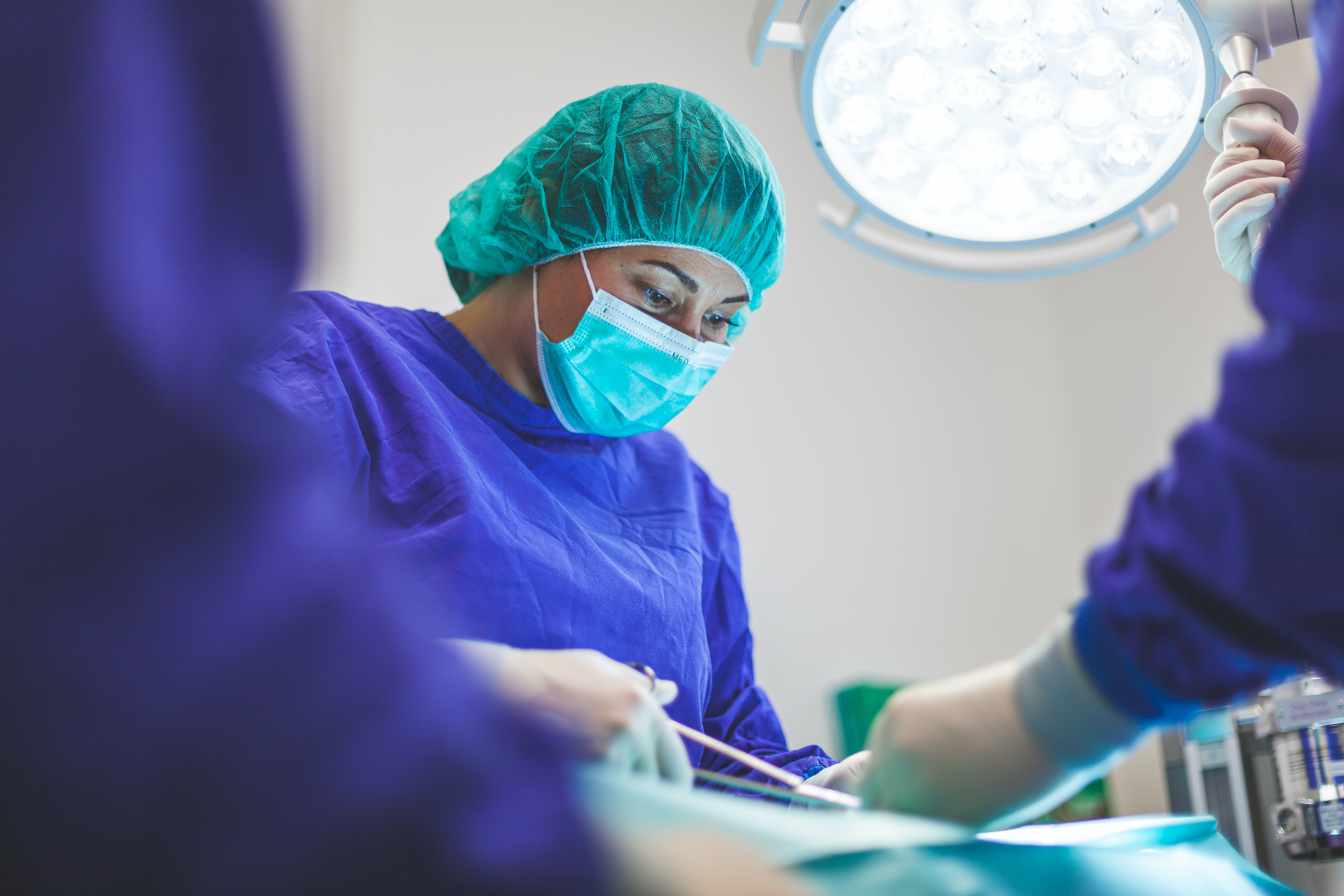 As the pandemic enters a new, more manageable phase, many in health care are asking, "What's next?" The answer, for a growing number, is the operating room (OR).
With much of the nation now vaccinated, the public is increasingly seeking long-delayed surgical treatments – for everything from cancer to hip replacements to cosmetics.
"Perioperative nursing is in very high demand right now," says Dr. Rebekah Child, chair of CSUN's Department of Nursing. "And the trend is set to continue, with many OR nurses soon retiring and surgeries, both elective and routine, ramping up again."
In case you're unfamiliar, perioperative nursing – or OR nursing, for short – is a specialty focused on operative and invasive procedures. Alongside surgeons, these nurses work with patients through all phases of surgery: pre-operative, operative and post-operative.
But experienced OR nurses are in short supply – and, to complicate matters, dwindling in number. In California alone, as many as 20% of all OR nurses are set to retire in the next five years.
In response, many universities are launching programs to replenish the nation's hospitals. CSUN, for instance, is offering a new Certificate in Perioperative Nursing, which takes only eight weeks to finish – much of that time spent in the actual operating room.
For hospitals, such programs are a lifesaver. That's because it can cost up to $120,000 to train a single perioperative nurse.
Unsurprisingly, many providers are opting for more cost-effective alternatives, including university certificates. Some even reimburse tuition or offer other employee incentives.    
"Many hospitals provide sign-on bonuses and pay extra if you're on-call, which is common in perioperative roles," says Child. "Beyond the financial reasons, though, there's a special sense of job satisfaction in knowing you advocated for your patients at their most vulnerable."
So what's the outlook for the field?
Of the 25 nursing specialties, perioperative is the sixth highest in demand and is expected to grow by 20%. It pays more as well: the average OR nurse's salary is 25% higher than that of a registered nurse. 
And with the rise of new surgical treatments, plus an ebbing pandemic, our "new normal" is sure to need a steady hand – and high-quality care – for a long time to come.
Considering perioperative nursing?