NEWS AND EVENTS
CSUN Tax Conference Gets Practitioners Up to Date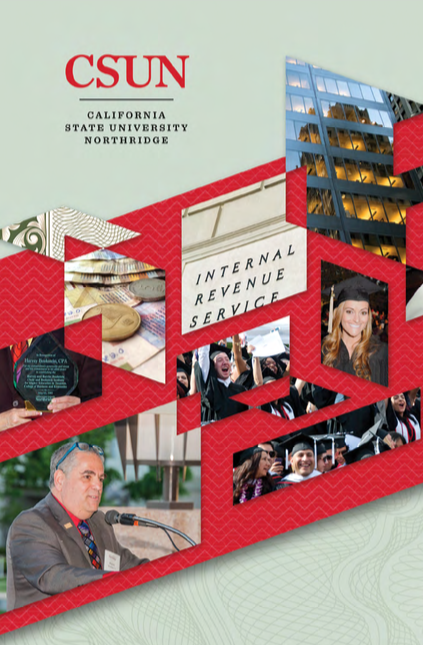 Spending a day talking about taxes may not sound appealing.  But it's an exciting, interactive event for those at the annual Bookstein Institute Tax Conference hosted by the CSUN Alumni Association.
Professionals involved with business tax issues will find the May 3 conference hits a variety of current issues.  Attendees will get the chance to chat with presenters, give feedback and ask questions. Graduates and students currently studying taxation are also invited to attend. 
"Professors present their papers, and attendees offer their comments.  There have been lively discussions the past two years," said Monica Gianni, a conference organizer and assistant professor in the Department of Accounting and Information Systems. "This is a good opportunity for Master of Science Taxation grads to get together," said Gianni, who also serves as editor-in-chief of the Tax Development Journal.
M.S. Taxation faculty James deBree, Monica Gianni, Robert Johnson and Rob Razani will presentalong with Professor Rafi Efrat, director of the M.S. Taxation program, and director of the Bookstein Institute.
Topics include the cost of deferred revenue, tax literacy, understanding the qualified business income deduction, tax systems and policy modernization, the Supreme Court Wayfair decision, rapidly changing technologies, partnership tax audit rules, and treatment of risk in transfer pricing.
For more information about the conference and to register: www.csun.edu/alumni/events/2019-bookstein-tax-conference