NEWS AND EVENTS
CSUN Student Sets Her Eyes on Assistive Technologies
For Katerina Fassov, the eye's gaze is about more than where you look – it's about communication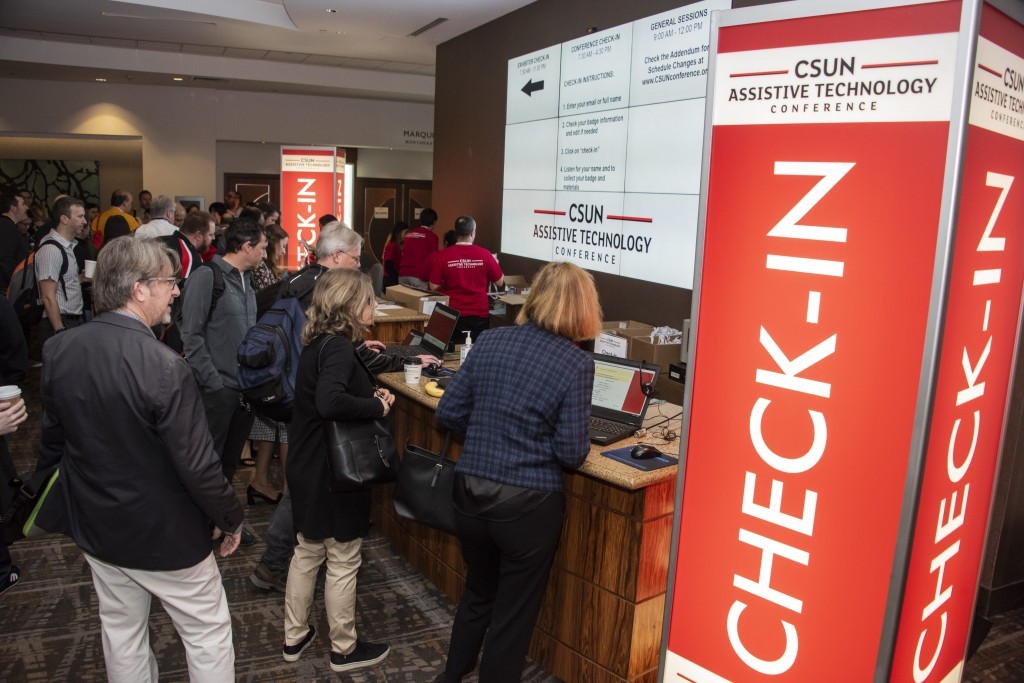 When you opened this page, where did your eyes go? Probably to the first line, and now, reading this, to the next. But what if they didn't? What if, instead of a predictable path, your eyes fixed on something else entirely?
This, in part, is what Katerina Fassov explored in her recent presentation at CSUN's Assistive Technology Conference.
The conference, which resumed in-person operations this year, featured exhibits from top global companies, including Sony, T-Mobile and Spectrum. The event's sponsors, meanwhile, were equally impressive – among them, Amazon, IBM and Oracle.
A student in the Tseng College's Assistive Technology Engineering program, Fassov's presentation focused on the eye's gaze.
"The presentation I gave is backed by over 30 years of extensive research in eye tracking," says Fassov, who works for Eyegaze Inc., a leading company in the field. "Our team of engineers works meticulously to create the most accurate eye tracker and then we use this information to educate assistive technology professionals. I believe this deep knowledge of eye tracking distinguishes this presentation from others."
One of the fastest growing fields, assistive technology is at the forefront of new medical and commercial devices – from smart phones to prosthetics to virtual reality. Some projections forecast the market will hit $31 billion by 2024 and see an annual job growth of 7.4 percent.
More than 20,000 CSU students and 23 percent of California adults have a disability, according to the CSU.
The CSUN Assistive Technology Conference is the largest conference of its kind, attracting an audience of over 4,500 researchers, practitioners, educators, government representatives, end users and other participants. 
"Presenting was an invigorating experience as I was able to share my knowledge about eye-tracking with others who are passionate about assistive technology and access methods," says Fassov. "I appreciated the questions I received during the presentation and enjoyed the support from my program's cohort."
And the program's work-friendly design, says Fassov, is key to her success.  
"The online delivery and class schedule allows me the flexibility to work my full-time job for Eyegaze while simultaneously attending this graduate program. This has made it possible for me to succeed in both tasks. I have benefited in my job from having access to a cohort of individuals focused on AT engineering, as I have been able to share thoughts and receive feedback on various ideas."
For more information about the ATE program click here and for more information about the AT Conference click here.