FALL 2023 APPLICATION DATES
Priority Deadline: March 21, 2023
Final Deadline: May 30, 2023
APPLICATION IS CLOSED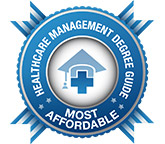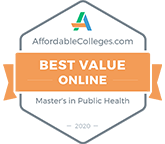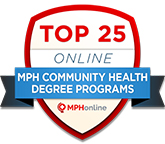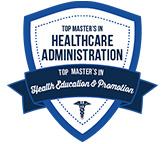 Online Master of Public Health
Public health encompasses a wide range of careers in which professionals share the common goal of protecting human health through education, promotion of healthy lifestyles, and research in the areas of disease and injury prevention. According to the U.S. Bureau of Labor Statistics Occupational Outlook Handbook 2014-2015 Edition, employment of health educators and community health workers is projected to grow 21 percent from 2012 to 2022, faster than the average for all occupations.
Empowering current and future professionals
Designed in collaboration with the university's College of Health and Human Development, CSUN's two and a half year, seven-term online Master of Public Health: Community Health Education program is an ideal choice for individuals seeking to enter or advance in the field. Covering the five core areas of public health and professional preparation (biostatistics; environmental health; epidemiology; health policy and management; and social and behavioral science), it also includes field training in the public sector to provide practical experience and foster the development of decision-making skills.
Program participants come from a variety of backgrounds, including the health professions and health sciences, sociology and public health administration. MPH graduates go on to work in a range of disciplines and settings, including local, state and national public health departments; health-based nonprofits; community-based organizations; clinical and patient education; health advocacy; social work; worksite health promotion; research, academia, and schools.
This program is also suited for those pursuing careers with the World Health Organization (WHO), which requires a postgraduate specialization in a health- or management-related field for its higher-grade positions.
Combining academic excellence, flexibility, and real-world experience, CSUN's online MPH program features
A rigorous, carefully crafted curriculum, taught by the same CSUN

faculty

who teach in the on-campus program
A well-designed  and effective online learning experience
Individualized training and ongoing support for faculty to ensure instructional excellence
Students also receive beginning-to-end support from the Tseng College's professional distance-learning staff. 
A cohesive and supportive community
The program's cohort format not only supports on-time completion but also encourages the development of strong relationships among like-minded public health professionals as they proceed through the seven terms of coursework as a group.
Real-world perspective
The program's fieldwork component gives participants direct, practical experience in the public health sector. They also enjoy opportunities to work with faculty who are experienced practitioners and scholars in their fields.
Flexible, work-friendly format
The program's dynamic online format features asynchronous class meetings and weekly assignments, enabling participants to meet their professional and personal obligations as they move through the two and a half year (seven-term) course of study.
Guaranteed enrollment and minimal red tape
Participants are guaranteed enrollment in all required courses. In addition, the on-going support of a designated program manager, from application to graduation, frees students to focus on their studies and fieldwork.
The program is accredited by the Council on Education for Public Health (CEPH). CSUN is accredited by the Western Association of Schools and Colleges (WASC).
U.S. Bureau of Labor Statistics 2012-13 Occupational Outlook Handbook
Master of Public Health:
   Community Health Education 
Comparison of Master of Public Health
and MPA with Health Administrationoption
---
This program is accredited by the Council on Education for Public Health (CEPH).