Kannan AMR, Ph.D.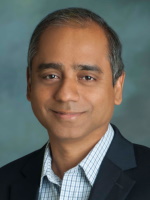 Adjunct Instructor, CSUN Tseng College, Instructional Design
Kannan AMR, is currently working as the Director of Distance Learning at California State University, Northridge, where he takes care of planning and execution of twelve degree-seeking bachelors and graduate programs and five non-degree seeking certificate programs. He works closely with the department chairs and academic leads across the campus to create new self-supported distance learning programs. Previously Kannan was the Director of Digital Design and Learning at Cyona Solutions in New York and before that he worked as the Digital Learning Manager at KPMG.
Earlier he worked at the College of Westchester in White Plains, NY from 2014 to 2016. From 2006 to 2014, Kannan has worked as a full-time faculty at the University of Wisconsin-Whitewater, Whitewater, WI and Stevenson University, MD. Before started teaching in 2006, Kannan was working as an instructional technology consultant at Syracuse University, helping faculty incorporate technology in their teaching for nearly three years. From the year 2000 to 2006 he also worked as an adjunct faculty at Syracuse University teaching various graduate-level courses. Kannan has received his Ph.D., and MS from Syracuse University in Instructional Design, Development and Evaluation. He also has another MS in Visual and Interactive Communication from S.I. Newhouse School of Public Communications at Syracuse University.
Areas of Interest: Areas of interest: Using video games to improve math and science education, gamification of learning and pedagogical practices to augment online courses and improving accessibility through immersive experience technologies.
Jorge Balbas, Ph.D.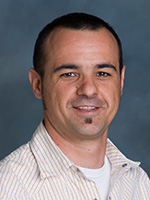 Assistant Professor, Department of Mathematics, College of Science and Math
EDUC 602: Introduction to Game Scripting and Development
EDUC 605: Instructional Games and Simulations Seminar
Dr. Jorge Balbás grew up in Madrid, Spain. He moved to the U.S. in 1992 for professional flight training. While working as a commercial pilot and flight instructor, Balbás obtained a bachelor's and a master's degree in applied mathematics from UCLA. In 2004, he received his Ph.D. in mathematics from UCLA.
Balbás spent the next three years at the University of Michigan in Ann Arbor as a post-doc, and returned to Southern California in 2007 to join the mathematics department at California State University, Northridge, where he is currently an associate professor. From August of 2015 to August of 2018, Balbás served as Associate Director for the Institute for Pure and Applied Mathematics (IPAM) at UCLA.
His research interests are in scientific computing and numerical analysis. His work focuses on the development of numerical methods for solving PDEs and the simulation of physical phenomena such as astrophysical flows (e.g., MHD) and shallow-water flows along channels. He also has an interest in heuristic optimization algorithms for scheduling and timetabling problems.
Areas of Interest: The design and programming of algorithms and games to solve to solve problems and achieve learning.
Tracie Bosket, M.S.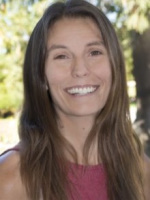 Adjunct Instructor, CSUN Tseng College, Instructional Design
EPC 616 Seminar: Current Trends in Instructional Design and Adult Learning
Bosket brings many years of experience in teaching and technology to this program. Her M.S. Instructional Design with a focus on Higher Education and Adult Learning from Purdue University gives her a strong foundation for designing successful education and training programs. As an instructional designer for almost a decade, including serving as the instructional designer at Moorpark College, she has in-depth understanding of how to create virtual programs. Bosket has expertise not only the technology side, but also the teaching side of instructional design. She has taught math, history, political science and video production for 15 years.
Bosket takes her passion for increasing access to education, health and sustainable living to many underserved areas. She worked with the New Mexico Board of Education's statewide online initiative to increase education for rural K-12 students. She also established an online dual credit program, and she partnered with the Northeast Arizona Technological Institute of Vocational Education (N.A.T.I.V.E.) school district to establish online career and technical education certification programs. She worked closely with the Navajo tribal government to start a community educational program for sustainable power, water and agricultural practices.
She takes to the classroom her interest in online education, gamification, project-based learning, active and competency-based learning, backward design to achieve learning goals, multiple intelligences and learning types, social media and online student engagement. Students will gain a wide range of instructional design strategies to create virtual/online programs in innovative ways.
Tae Chang, Ed.D.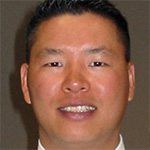 Associate Professor, Michael D. Eisner College of Education, Department of Secondary Education
EDUC 604: Assessing Learning from Educational Media
Dr. Tae Chang is a professor in CSUN's College of Education. Chang has more than twenty years of teaching experience at the K-12 and university levels. In addition to his other courses, Chang regularly teaches robotics. His research interests include educational technology, student teaching and Asian American studies.
Areas of interest: Curriculum design and instructional technology strategies and applications, educational technology, and designing computer based instructional materials.
Jacob Enfield, Ph.D.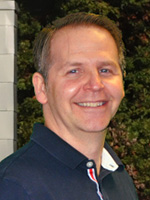 Associate Professor, Mike Curb College of Arts, Media and Communication, Department of Cinema and Television Arts, Department of CTVA
EDUC 601: Introduction to Educational Games and Simulations
EDUC 605: Instructional Games and Simulations Seminar
Enfield is immersed in the field of educational/instructional games and simulations.  He earned his Ph.D. in instructional systems technology from Indiana University; M.S. in educational technology from California State University, Fullerton; and B.S. in secondary education from Kansas State University.  He is associate professor of research in the Computer Game Design Program at George Mason University and the Virginia Serious Games Institute.
In EDUC 601 and EDUC 605 students learn how to apply instructional design theories to game design.  They also get introduced to the Unity game engine – one of the most widely used game creation platforms in the world.
Enfield's research focuses on game-based learning and effective educational game design.  Students will gain a thorough introduction to educational and instructional games from an instructor who has taught in this field since 2000.
Brian Foley, Ph.D.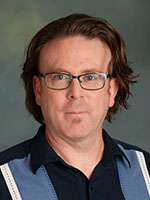 Professor, Michael D. Eisner College of Education, Department of Secondary Education
EPC 698D: Graduate Culminating Project
As an experienced education researcher, Foley has guided master's students through the process of proposing, conducting and writing up their education research projects. Foley leads students through the program's final course – in which students put all their hard work together.
Foley has a strong foundation in education and research.  He earned his Ph.D. in science and mathematics education, and B.A. in physics and history, from UC Berkeley.  His research explores the use of technology to support students and active learning.  His interests focus on the development of visualization in science education and collaborative technologies such as wikis and peer evaluation.  Foley conducted early research on the Whyville.net virtual world, which examined how children interact in a virtual world embedded with educational games. His current work focuses on developing coding skills so students can build their own games and simulations.  His interests include curriculum design and instructional technology strategies and applications.  He brings years of knowledge about research projects to helping students design their own culminating projects.
Elliot Jordan, MBA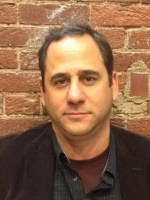 Adjunct Instructor, CSUN Tseng College, Instructional Design
EDUC 602: Introduction to Game Scripting and Development
Elliot Jordan has a rich background in the practical processes of coding for instructional games. For more than a decade, Jordan has taught technology at the K-12, Adult School, and university levels.
Jordan earned his MBA from UC Riverside, and his master's and specialist degrees in Instructional Systems Technology from Indiana University. His research interests include open educational resources and web development, user experience, content strategy, animation, AR and VR. His current focus is JavaScript, Vue.js, Python, Unity and C#.
Originally from Chicago, Jordan has also lived in New York and Los Angeles, where he worked in the entertainment industry, gaining experience in theater, film, television, and commercials. In his personal life, he loves to code, travel, eat ethnic foods, play piano and learn new things (on games, especially!).
Jennifer Kalfsbeek-Goetz, Ph.D.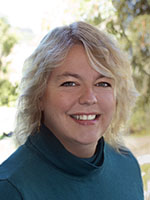 Adjunct Instructor (Curriculum Design in the Master of Public Health program and Research Methods in the M.S. Assistive Technology Studies and Human Services program, Vice President of Academic Affairs and Student Learning at Ventura College).
EDU 613: Assessment and Evaluation of Learning
Kalfsbeek's background centers on learning assessment and evaluation.  She has more than 25 years of teaching experience, including more than 15 years developing and evaluating curriculum.  As vice president of academic affairs and student learning at Ventura College, her duties include overseeing curriculum evaluation and assessment of the college's distance learning efforts. Kalfsbeek has a Ph.D. Education from Capella University, M.A. Sociology from the University of Maryland, Bachelor of Applied Science Psychology from the University of Minnesota, and online teaching certification from the Ventura County Community College District.  She has taught online for more than 15 years, designed online courses and trained instructors to teach online since 2005.  The M.A. Instructional Design is about teaching students to focus on student learning, making sure learning will occur when creating classes, and assessing student learning.  The skills acquired in this class will allow students to effectively assess learning opportunities they create. 
Hillary Kaplowitz, Ph.D.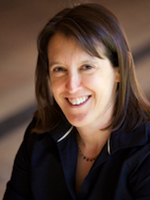 Lecturer
Senior Instructional Designer, Faculty Development
Dr. Hillary Kaplowitz leads campus efforts to meet the needs of faculty using technology in their teaching in her role as Senior Instructional Designer in the Office of Faculty Development. She collaborates on programming focused on evidence-based, engaging teaching practices. Her long-time immersion in applying technology to the classroom puts her on the cutting edge of developments in this field. She came to CSUN in 2008 as an instructional designer in Academic Technology and served as lead for Instructional Design and Multimedia Services for the Faculty Technology Center from 2012-2019. She also taught in the Multimedia Production option in Cinema and Television Arts for eight years.
Her Ph.D. in instructional design and technology from Old Dominion University gives her high-level academic training. She also has years of practical experience in the instructional design field. Prior to CSUN, Kaplowitz spent 14 years producing multimedia medical education, serving as director of educational projects. She produced, directed or coordinated more than 65 educational multimedia projects, including, CD-ROMs, DVDs, websites and symposia for pharmaceutical clients. Companies she worked with include Roche, Ortho Biotech, Janssen and Novartis. She also conducted research examining the effects of text display formats in multimedia on motivation, learning, and eye-tracking behaviors.
Her areas of interest apply to the entire field, including applications of instructional design and technology to teaching practices in higher education, faculty professional development, and the impact of metacognition (awareness of one's own thinking processes), mental effort, metacomprehension (ability to assess one's own learning) and calibration of confidence on learning (confidence in one's answers and one's learning). Applying her background, training and experience, Kaplowitz gives a comprehensive introduction to the many facets of instructional design.
Caleb Owens, MFA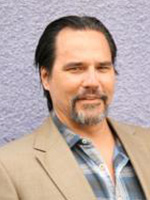 Assistant Professor, Department of Art
EDUC 604: Assessing Learning from Educational Media
The applications, techniques and theories covered in this course are essential tools for modern, technical and creative applications.  Owens has developed professional training materials, technical seminars and historical documentation for artists, animators and other technical professionals. He has worked professionally in the animation and game industry for nearly 30 years.  Owens contributed to milestone techniques while working at the most prestigious studios in the world.  He held senior positions at companies that include Digital Domain, Electronic Arts, Square, Sony Pictures Imageworks, and The Walt Disney Company's Dream Quest Images.  Owens earned his Master of Fine Arts from Florida Atlantic University.  He brings extensive creative and technical expertise to this course.
Daphna Ozery, Ph.D.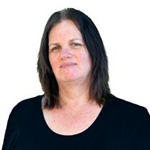 Adjunct Instructor, Michael D. Eisner College of Education, Department of Educational Psychology and Counseling
EPC 616: Seminar: Current Trends in Instructional Design and Adult Learning
EPC 695DC: Seminar in Selected Studies: Current Issues in Adult Learning
Ozery has a comprehensive understanding of instructional design and adult learning.  She has taught advanced classes in educational psychology and learning theories since 2012.  Ozery has a Ph.D. Applied Cognitive Psychology from Claremont Graduate University and an M.A. Educational Psychology (Development, Learning, Instruction and Evaluation Emphasis) from CSUN.  
Her research focuses on information processing and decision-making – the interaction between language, culture and cognition as they pertain to learning. She is writing book chapters for the Society for the Teaching of Psychology, a global collaborative community that promotes excellence in the teaching and learning of psychology.  Topics include engaging students in active learning of memory, decision-making and cognitive processes.
Her education and research apply directly to her courses, which review the complexity of cognition and thought processes. Cognitive processes involved in encoding, storing and retrieval of information determine behaviors and emotions. The courses will help students understand how people interact with stimuli in their environment, and the processes involved with incorporating information, engaging with it and deciding how to respond. These courses will change how students view these processes and question the accuracy of memory.  Learning and cognition make a fascinating topic!