Mauro Carassai, Ph.D.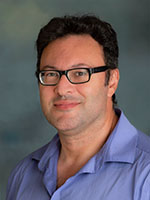 Mauro Carassai is Assistant Professor of Liberal Studies at California State University, Northridge, where he teaches courses in contemporary American literature and Digital Humanities. He was a Brittain Postdoctoral Fellow at Georgia Institute of Technology in 2014-15 and a visiting Fulbright at Brown University in 2007-2008. His research combines literary theory, philosophy of language, and digital literatures within the larger frame of American literatures and American studies. His scholarly work has been published in journals such as Culture Machine, LEA Almanac, DHQ, and ADA – A Journal of Gender Media and Technology. He co-edited a double issue for the Digital Humanities Quarterly titled "Futures of Digital Studies" and he is currently at work on a manuscript exploring problems and perspectives in configuring an Ordinary Digital Philosophy.
Wade Chumney, J.D.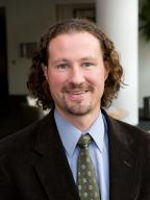 Wade Chumney earned his B.A. from Davidson College (NC), his M.Sc. in Information Systems from Dakota State University, and his J.D. from University of Virginia School of Law. He is an Associate Professor of Business Law at California Status University, Northridge. His research focuses on the interplay between business ethics, law and technology, focusing on intellectual property, data privacy and security, and the impact of the Internet.
Karla Clarke, Ph.D.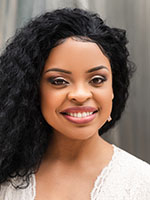 Dr. Karla Clarke earned her B.A. in Anthropology from the University of Florida, her M.S. in Information Systems from Boston University and Ph.D. from Nova Southeastern University. Her research interests include cybersecurity, privacy, threat detection, information systems, and visualization techniques.
Kristin B. Cornelius, Ph.D.
Kristin B. Cornelius is a researcher of the ethics and material performance of documents, the rhetoric of consumer contracts, the recordkeeping practices of evidence, and future forms of computable and machine-readable contracts. She is currently a consultant for the consumer advocacy group TOS;DR. With them, she is exploring the use of 'terms of service' contracts as a means to facilitate transparency and accountability. Dr. Cornelius is also a researcher with the Center for Information as Evidence (CIE) at UCLA, where she is investigating the transition from paper to digital standard-form contracts and the legal ramifications within the current information systems that underpin business, law, and financial technologies. She is also working with the CIE to examine the use of blockchain technology to document information related to human rights (e.g., government provided documentation for refugees).
Dr. Cornelius's recent publications – featured in the Internet Policy Review, the Journal of Internet Law, and Springer's 2nd ed. International Handbook for Internet Researchers – explore the application of standard-form contract doctrine to smart contracts and their legal and societal implications.
Previously, Dr. Cornelius was a composition instructor at CSUN, where she received her B.A. in English and Philosophy and M.A. in Rhetoric and Composition. She earned her Ph.D. in Information Studies from UCLA in Spring 2019. She will also be a visiting researcher at the University of Cambridge's Department of Computer Science and Technology from May-June 2019.
Keith Gosselin, MBA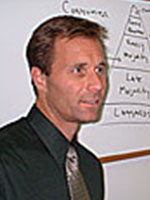 Keith Gosselin earned his B.A. from Loyola Marymount University (CA) and his MBA in Finance/Economics from College of William & Mary (VA). He is a Lecturer in the David Nazarian College of Business and Economics at California State University, Northridge.
Kent Greenes, M.S.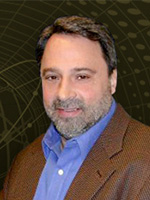 Kent Greenes earned his B.S. in Geosciences from Kent State University (OH) and his M.S. in Geophysics from University of Arizona. He also completed the Executive Program at J.L. Kellogg Graduate School of Management, Northwestern University (IL). He started Greenes Consulting in 2006 after working internationally in a variety of executive, operations, technology and business renewal roles in the energy and engineering industries. He has been widely-recognized as a pioneer in Knowledge Management (KM).
Mitchell Herschbach, Ph.D.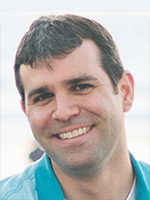 Dr. Mitchell Herschbach earned his B.A. in Philosophy and his B.S. in Psychology from Santa Clara University. He earned his M.A. in Philosophy and his Ph.D. in Philosophy and Cognitive Science from University of California, San Diego. He is a Lecturer in the Department of Philosophy at California State University, Northridge. His main research interests lie in the philosophy of mind and the philosophy of science, particularly cognitive science, psychology, and neuroscience.
Santosh Khadka, Ph.D.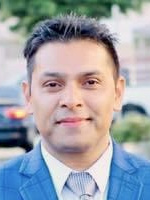 Santosh Khadka is an assistant professor of English at CSUN. He earned his Ph.D. in Composition and Cultural Rhetoric from Syracuse University in New York. He has authored a monograph, Multiliteracies, Emerging Media, and College Writing Instruction (Routledge, 2019), and co-edited two books on multimodality — Bridging the Multimodal Gap: From Theory to Practice (Utah State University Press, 2019) and Designing and Implementing Multimodal Curricula and Programs (Routledge, 2018). His third co-edited book, Narratives of Marginalized Identities in Higher Education: Inside and Outside the Academy, was also published by Routledge in 2018.
Professor Khadka has published several articles in journals in the U.S. and abroad. He now teaches graduate and undergraduate courses in writing, rhetoric, digital media, and professional and business communication.
Steve Kutay, M.L.I.S.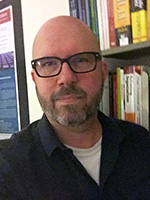 Steve Kutay earned his B.A. and his M.L.I.S. from University of California, Los Angeles. He is a Digital Services Librarian in Collection Access and Management Services at California State University, Northridge.
Adriano Zambom, Ph.D.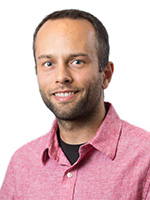 Adriano Zambom is an assistant professor in CSUN's Department of Mathematics. He obtained his B.S. and M.S. degrees in statistics at the State University of Campinas, Brazil, and his Ph.D. in statistics at the Pennsylvania State University with a Fulbright Scholarship. His research includes theoretical and methodological statistics in regression, hypothesis testing, functional data analysis, time series, and nonparametric methods, as well as applied statistics for autonomous vehicles, variable selection, and Markov Chains.