Deborah Blyth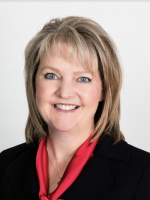 Adjunct Faculty
Blyth is an Executive Strategist at CrowdStrike, where she provides strategic advisory services related to enterprise cybersecurity solutions for all industry verticals including Government, Education and Healthcare.
Prior to joining CrowdStrike, Blyth spent 7 years as Colorado's Chief Information Security Officer (CISO). During her tenure she was successful at doubling the cybersecurity budget, recovering from a large-scale ransomware attack, and measurably reducing risk across the state. Deborah has over 25 years technology background and 15 years leading information security programs. Before joining the state of Colorado, she led the Information Technology Security and Compliance programs at TTEC (5 years) and Travelport (3 years). Blyth is a Colorado native, and graduated Summa cum Laude with a Bachelor of Science degree from Regis University.
Ed Hudson, MPA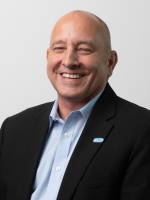 Adjunct Faculty
Hudson is the Chief Information Security Officer for the California State University system. He has been with the CSU since 2009 holding roles both on campus and at the Chancellor's Office in leading efforts to define and implement system wide information security strategy, change management efforts and leading information security investigations and response across the CSU. Hudson has extensive experience speaking and presenting to various educational, governmental, civic and industry groups on the topics of Computer Security, Privacy, Incident Response, Security Policy and related Regulatory Compliance. Hudson has held advanced certifications in computer and network forensics, computer crime investigations and has testified as an expert regarding computer crime and electronic evidence in California Superior Courts. Hudson holds a Bachelor's degree in Information Technology and a Master's Degree in Public Administration from CSU San Bernardino. He is a Certified Information Security Manager (CISM) and a current member of the Information Systems Audit and Control Association (ISACA). Hudson is an EDUCAUSE Leading Change Institute Fellow (2016) and the current faculty director for the EDUCAUSE Management Institute.
Mohammad H. Qayoumi Ph.D.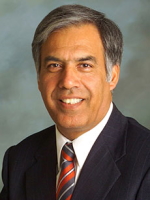 Adjunct Faculty
Qayoumi has four decades of academic and administrative experience in higher education. He published six books, over 100 articles, and made numerous presentations for over four decades in many professional conferences, seminars, in the US, Canada and a dozen other countries. Qayoumi was inducted to the Silicon Valley Engineers Hall Fame in 2015.
He also served as: Chair of Homeland Security Academic Advisory Council on Cybersecurity (2013 - 2015), California Council on Science and Technology Senior Fellow, California STEM Learning Network Board of Directors (2011 - 2015), Bay Area Council Economic Institute Board of Directors (2007 - 2015), SU Engineering Deans Chair (2008-2015), Silicon Valley Leadership Group Board of Directors (2011 -2015), Silicon Valley Joint Venture Board of Directors (2011-2015), and Bay Area Council Board of Directors (2006-2015).
Carl J. Worthington
Adjunct Faculty
Worthington is an Executive Strategist and a retired U.S. Army Colonel.  He sits on the Industry Business Unit at CrowdStrike where he provides strategic advisory services related to enterprise cybersecurity solutions for all industry verticals including Government, Education and Healthcare. He holds a degree in History from Texas Christian University, a Master of Science in Computer Information Systems from Webster University and a Master of Arts in National Resource Strategy from National Defense University's Eisenhower School. Worthington has extensive experience leading cyber, IT, network and communications teams at all levels of military service across the Department of Defense and within both conventional and Airborne Special Operations units from the foxhole to the White House. His leadership and executive operational experiences include Information Security, IT governance & strategy, network/systems operations, and implementation/integration of robust enterprise systems and services.