NEWS AND EVENTS
Constitution Day Comes to CSUN September 16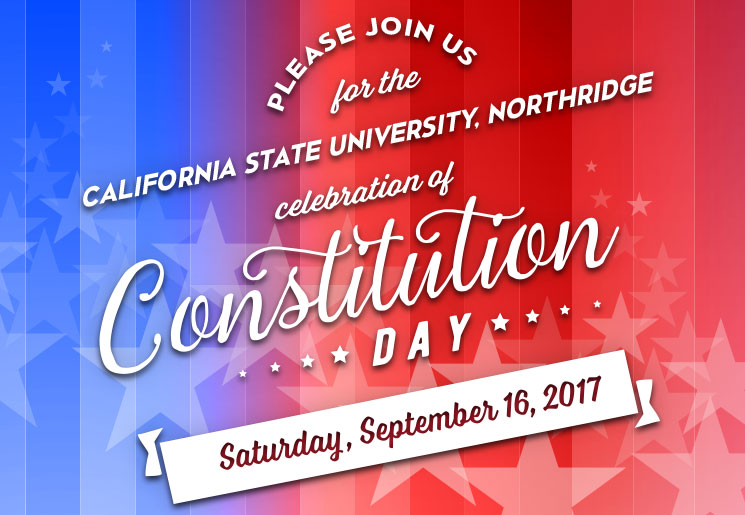 Join us for a spirited talk about Presidential powers to celebrate Constitution Day! History professor James Sefton and political science faculty John Evans of the University of Wisconsin-Eau Claire lead the lively presentation. They'll talk about the conflict between presidential and Congressional powerholders. Find out how the Constitution influences federal authority today. 
The annual presentation honors Constitution Day with a different theme every year. "We celebrate the 230 years of the document's existence, and look forward to a thoughtful exchange of ideas," said Marcella Tyler, executive director of program advancement for the Tseng College.
Come hear what the country's founders had in mind when they created this classic document. Enjoy free continental breakfast as you hear various viewpoints at the University Club-Orange Grove Bistro. So get your questions and comments ready as we explore the Constitution!