NEWS AND EVENTS
Assistive Technology Degree Serves People with Disabilities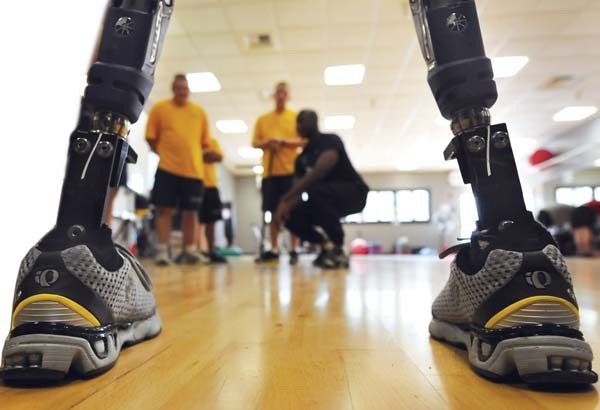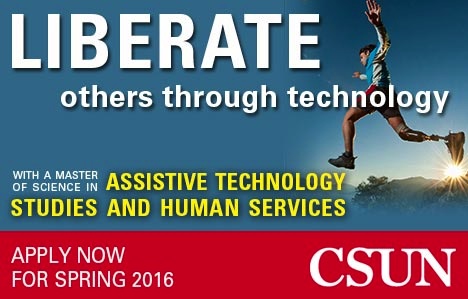 (June 9, 2015) - Developments in assistive technology give hope to those suffering with disabilities, whether from accidents, physical conditions or combat. A push is on to help disabled veterans through a new VA Innovation Creation Series that seeks public submission of designs that the VA will build and test to benefit veterans. 
The Centers for Disease Control and Prevention estimates 10 percent of California residents aged 18-44 have disabilities, with the numbers climbing as the population ages. More than 35 percent of those aged 65 or older have a disability. About 20 percent of U.S. adults overall are disabled. The demand for those who counsel people with disabilities to live independently is expected to grow 20 percent from 2012-2022. 
The array of assistive technologies for those with brain, speech, language, hearing or movement impairment created a focus for engineers, counselors and specialists to connect people with devices suited to their needs. Those devices can mean the difference between a life of isolation and a life of independent living. 
And it's not just wheelchairs and walkers that help people. The National Institutes of Health notes that computers and electrical devices help people suffering brain injuries get improved function. Specially equipped computers make them accessible to those with severe visual and mobility impairment. Basic activities that once turned into barriers for disabled people – such as cooking, dressing, driving and traveling – have opened up, thanks to assistive devices. 
In response to the increasing need for professionals who can evaluate and connect disabled people with the devices that can help them, CSUN offers an online master of science in Assistive Technology Studies and Human Services. The program starts in Spring 2016, and students should apply by July 1. In the meantime, resources in the accessible technology field provide hope to people of all ages with disabilities.