Human Resources Management Overview and PHR/SPHR Exam Preparation Workshop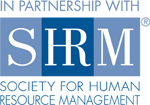 This program provides preparation for the widely recognized and highly regarded Professional in Human Resources/Senior Professional in Human Resources (PHR/SPHR) certification examination.
The program focuses on the six functional areas of the human resources profession as defined by the Society for Human Resources Management (SHRM):
Business Management and Strategy
Strategic role of HR in organizations
HR business management skills
Strategic planning process
Evaluating the internal/external environment
HR and the legislative and regulatory environment
Workforce Planning and Employment
Employee rights, privacy and consumer protection legislation
Organizational staffing requirements
Job analysis and documentation
Recruitment, flexible staffing, selection and retention
Human Resource Development
Organizational development initiatives
Adult learning and motivation
Training and development
Talent and performance management
Compensation and Benefits
Compensation structure and systems
Benefit programs (Government mandated, deferred comp plans, health care and other non-statutory benefits)
Compensation and benefits legislation
Evaluating compensation and benefits programs
Employee and Labor Relations
Employee and labor relations legislation
Union organizing and collective bargaining
Unfair labor practices
Discipline and complaint resolution
Risk Management
Organizational risk
Workplace safety, health, security and privacy
Risk management legislation
In this nine-session course, participants learn how to analyze their own work settings in terms of these functional areas and to apply the most effective concepts to their professional practice.
HR professionals who have already passed the PHR/SPHR exam and take this course will earn 26 recertification credit hours through SHRM as well as 3.6 continuing-education units (CEUs) through CSUN.
For more information pertaining to the eligibility requirements for the PHR and SPHR exams and the cost and registration deadlines, please reference the HR Certification Institute website: http://www.hrci.org/.